No Monthly Fees Agency Rights Included Today Only
I showed this to a local client of mine and they started freaking out.
Hey guys, I showed this to a local client of mine and they started freaking out. They were harassing me all day to test this thing out and use it for themselves. Rewardsly is a major game changer for agency businesses and our monthly revenue is already going to up several thousand dollars. I am really exited to see what I can do with this
Alen F
...it makes loyalty programs and gift cards EXCITING once again
I think I love most about Rewardsly 2.0 is that it makes loyalty programs and gift cards EXCITING once again. That was suppose to be the point of loyalty programs in the first place. Our team has been looking for a no-contact loyalty creator to replace our dinosaur hole-punch system and this is IT. Absolutely fantastic!
Myrsini
Repeat Business is Now
Essential

to Helping


Offline

or

Online

Businesses Survive Today
Did you know that most of a small business's revenue doesn't come from new leads, but from repeat customers now?
A study by BIAKelsey, 61% of mom-and-pop businesses report that the majority of their revenue is now from a handful of repeat customers.
Small businesses everywhere are struggling and need immediate marketing help to survive.
So, the fastest in way in 2023 to help them is by focusing on making money from their current customers via loyalty programs and gift cards.
Check Out This…
84%
84% of consumers say they're more likely to stick with a brand that offers a loyalty program
Nielsen
62%
62% of consumers spend more money with brand after signing up for a loyalty program
McKinsey
25X
It's up to 25x times as hard to acquire a new customer than to keep an existing one
Harvard Business Review
65%
65% of gift card holders spend an extra 38% beyond the value of the card with a brand
National Retail Federation
Most Small Businesses Can't Afford Digital Loyalty Card Systems and the Ones They've Tried in the Past
FAILED THEM
They..
Require Expensive Scanner Technology
Aren't Practical for Non-Global Stores
Aren't No-Contact and Require Plastic Cards
Don't Come with Gift Card Creation Technology...
and more
Old-school 'hole punch' small business loyalty programs get lost, damaged, and aren't geared toward our new no-contact, digital shopping environment.
Advanced no-contact digital loyalty programs require scanners and expensive hardware and are still reserved for major corporations like Starbucks.
But, thanks to years of development, now you can…
TRANSFORM

You or Your Client's Business with a QR Code Touchless Loyalty Programs & Gift Card Systems
Hey, it's Ben & Karthik!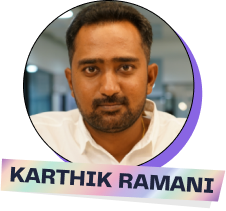 After talking with customers and marketing agencies, we've developed the most complete cloud software that creates fantastic rewards programs and gift card systems for small businesses online or offline in existence today.
Finally, any business offline or online can run profit-boosting loyalty programs hands-free, just like major corporations like Starbucks, Dunkin-Donuts, and Target do.
Plus, if your agency business is tired of trying to sell video, SEO, PPC, and other 'oversaturated' marketing services…
you can offer clients something they ALREADY UNDERSTAND and DESPERATELY NEED to stay open during hard economic times with the agency technology integration.
Introducing…

I'll be highly recommend this app…
I am very impressed with the effort that went into this software compared to others I have bought in the past. It's very easy to make the digital loyalty programs and help small businesses sell gift cards on their site. After using it for a few weeks, I can say that I'll be highly recommend this app to my subscribers
Jess Hooper
Folks, this is the real deal
This is unbelievable! When you first told me about Rewardsly I thought there's no way it could live up to the hype and actually create full mobile loyalty card programs. But after testing it I am very impressed. It feels like I am using an app coded by Apple or something it's that good. Folks, this is the real deal
Marie E
Rewardsly is Upgraded with Amazing
New Features

Like…

And TONS more upgrades…
With Rewardsly You Can...

Sell Loyalty Programs with
Custom Rewards

to Offline or Online Businesses
Step 1
Create Rewards and Loyalty Points
Create loyalty program rewards customers can get by shopping at the small business on a regular basis and assign how many loyalty points are required to redeem each reward.
Customize the reward image with beautiful templates which will be seen the customer's loyalty membership.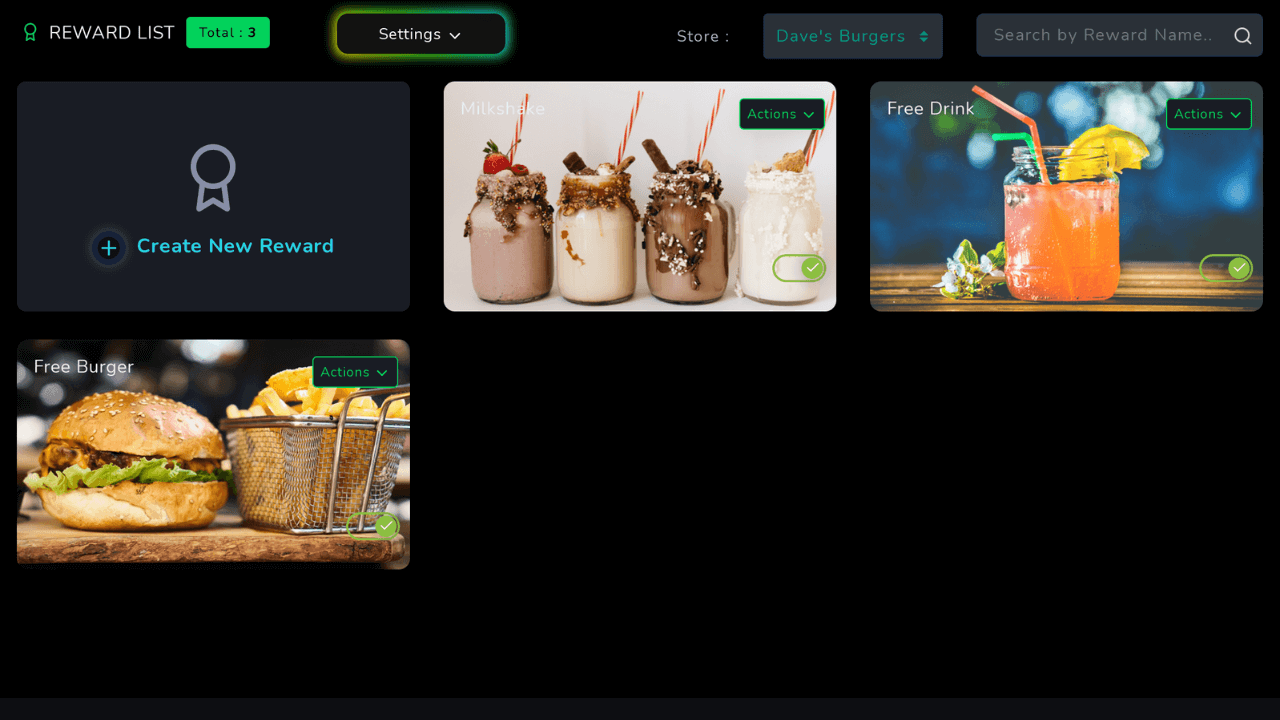 Then, assign loyalty points for each purchase and to redeem for a reward. For example, a customer can earn 2 loyalty points for buying a coffee, which can go toward a specific reward such as a box of free donuts worth 30 loyalty points.
Rewardsly 2.0 Now Works for Offline Stores or Online eCommerce Stores

Step 2
Auto-Generate 'Smart QR Code' or Connect to a POS System
Then, generate a 'smart' QR code for each store you're working with. The QR code can be embedded in websites or printed out to put in the physical store location.
When scanned, it creates the client's rewards membership and then adds loyalty points.
You can also connect loyalty programs to POS systems or create customized eCommerce shopping websites filled with you or your client's products. These 1-click sites can be hosted on Rewardly's servers and automatically set up memberships and track loyalty points when products are bought.
Step 3
Rewardsly Tracks Their Points and Rewards For Them
When customers hold their phone up to the QR code, the QR code will capture their email, create their loyalty membership, and assign/track their rewards points.
Or after checkout via POS system, Shopify store, or customized Rewardsly ecommmerce site, their loyalty points will be automatically added and tracked.
Step 4
Rewardsly Incentivizes Customers to Get Their Reward
Clients can then view the rewards points they have accumulated by shopping at the client's store and see how close they are to achieving a reward in their cloud-based mobile membership. This encourages them to shop there more to get their rewards.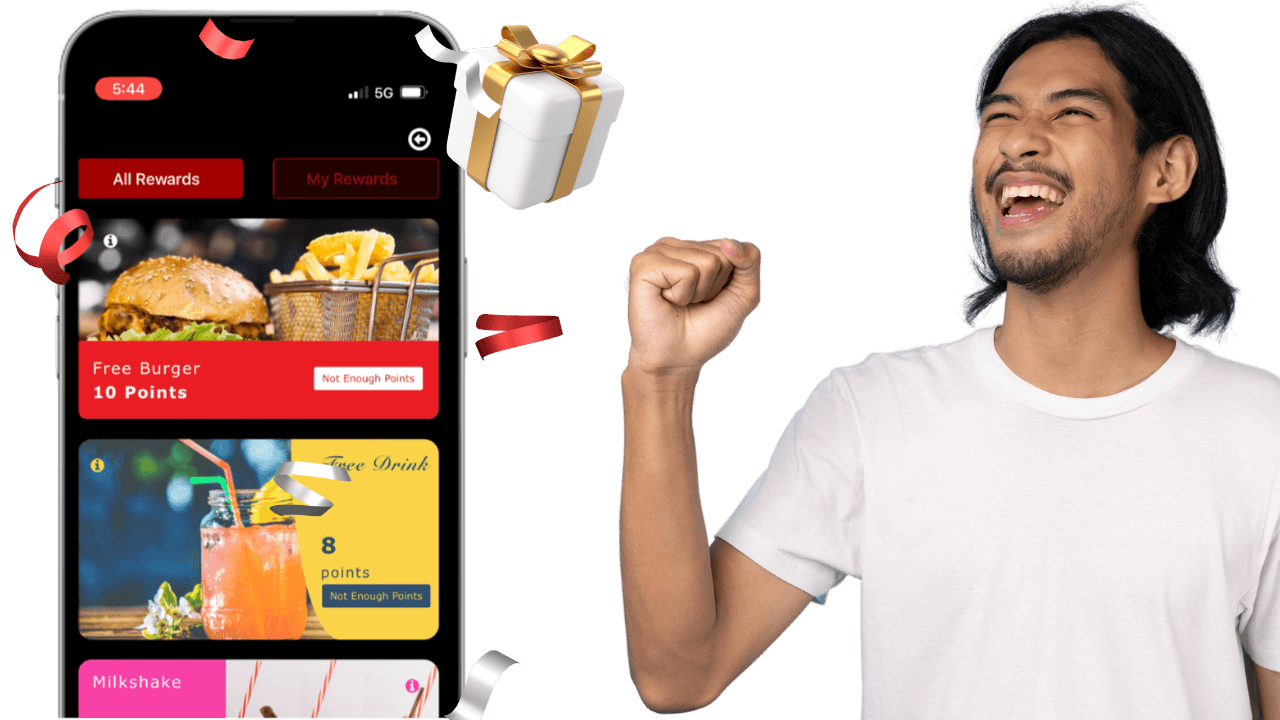 Plus, Rewardsly will automatically incentivize customers to keep shopping when they are most likely to buy.
Customer Buys a Sub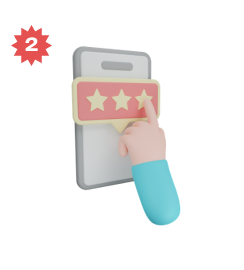 They See How Many
Points They Need for a
Free One
Rewardsly Lets Them
Know When They've
Earned a Reward
Plus, Sell
Gift-Card Creation Systems

to Offline or Online Businesses
Step 1
Create Gift Card Variations in the App
Create multiple tiers of gift cards for any store. Just like Apple has $25, $50, and $100 gift cards for sale, you can create multiple gift cards for different amounts inside Rewardsly.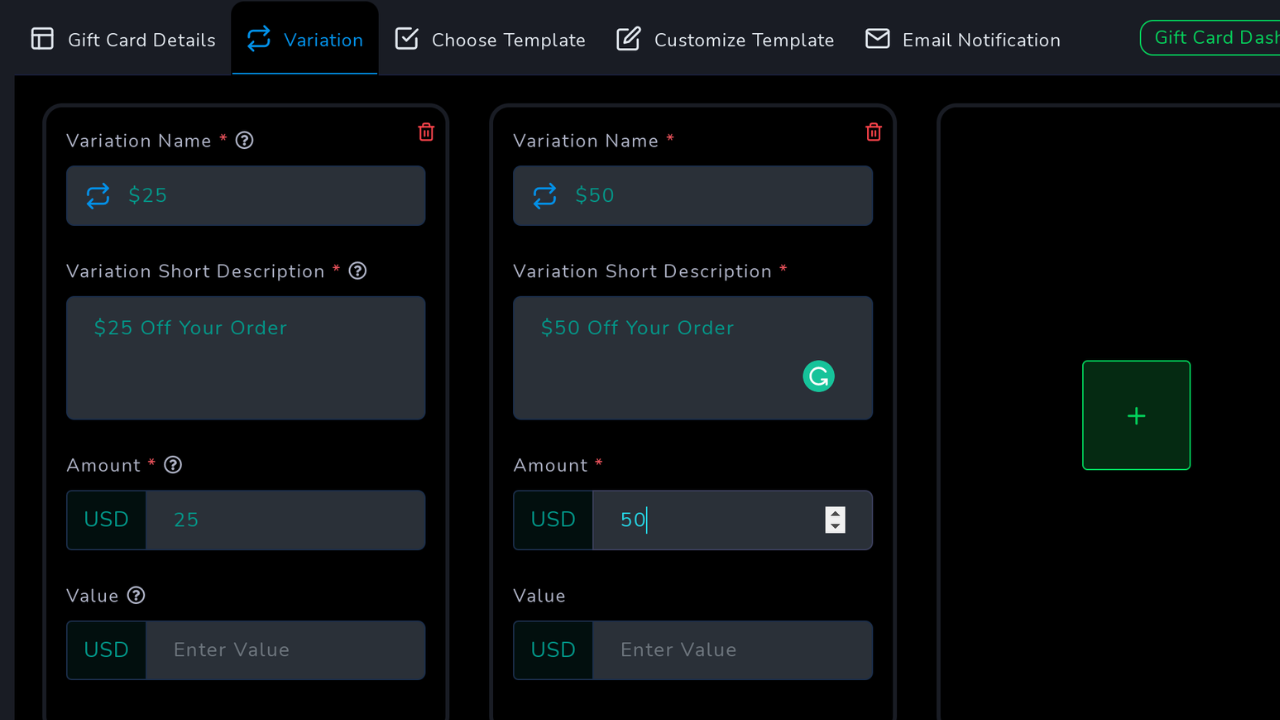 Step 2
Customize it With Different Templates
Rewardsly comes with beautiful DFY templates that are fully customizable in popular niches so your gift card looks professional and fully branded.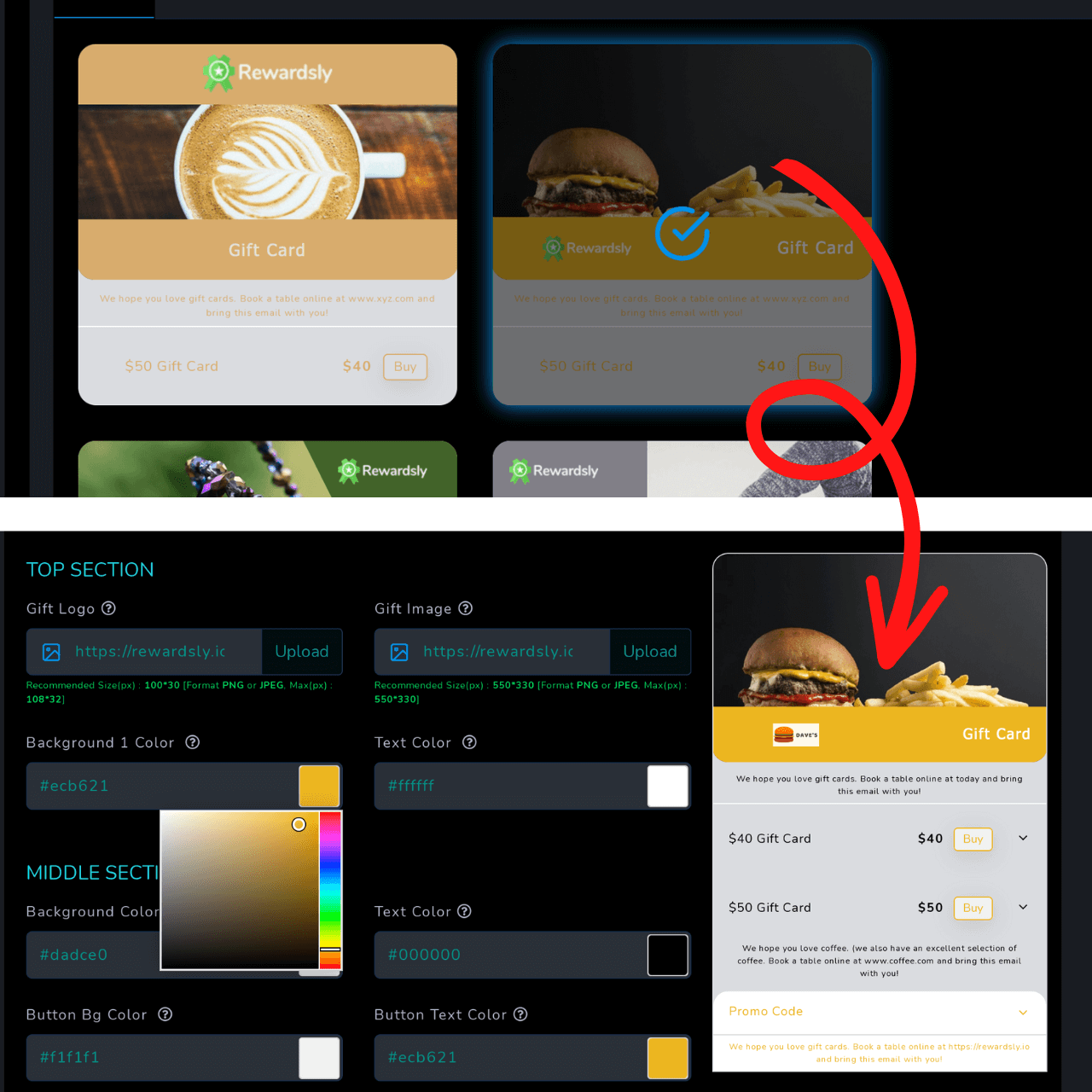 Step 3
Give Clients a Widget that Showcases Them
Once the gift cards are created, you can showcase them to using a simple link provided in the software. Customers can purchase gift cards for themselves anywhere including their phone or send to friends as presents.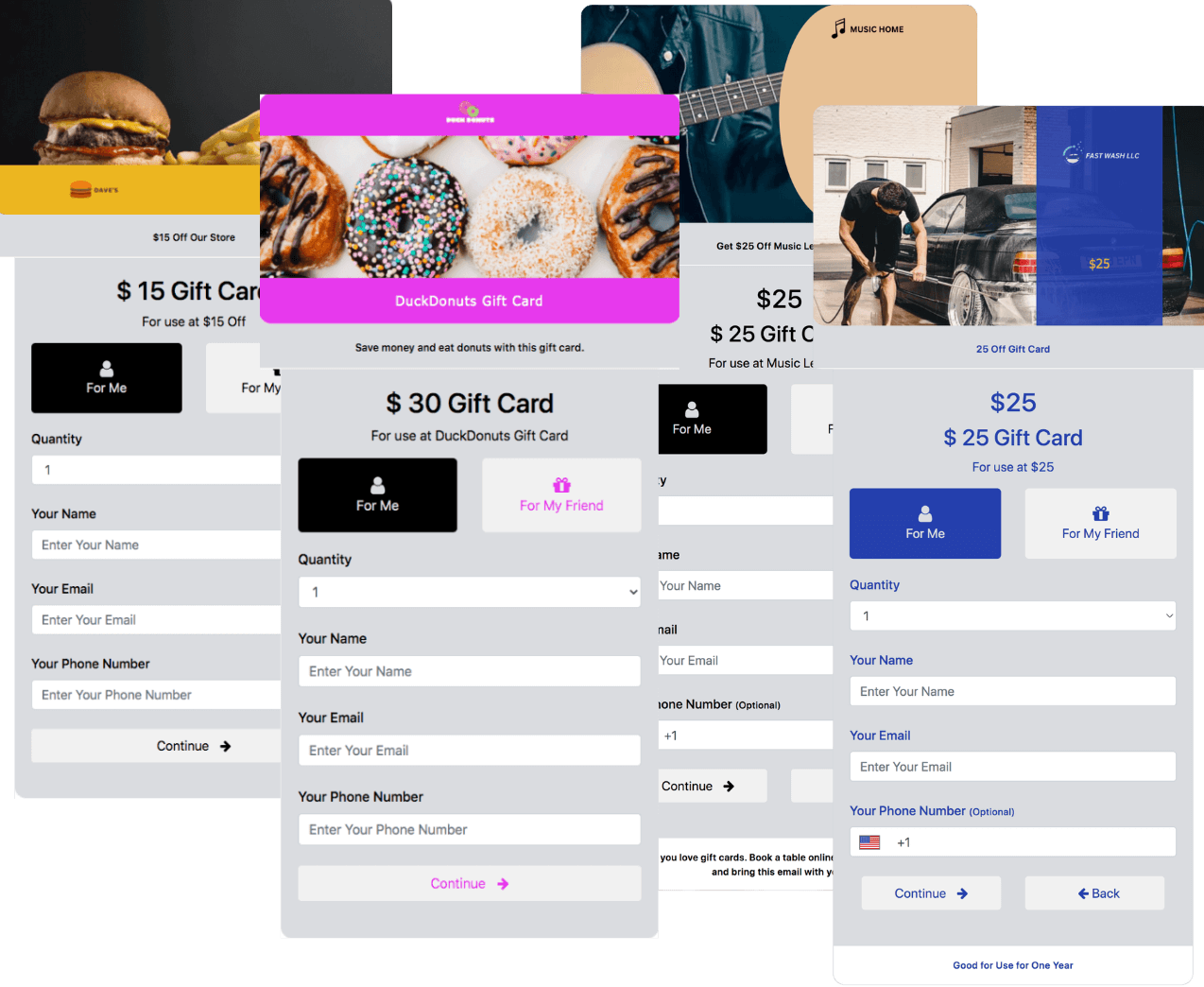 Step 4
Clients Sell Them to Customers as eGift Cards
Your small business client can integrate their PayPal, Stripe, or RazorPay ID to sell the gift cards right on their website or through a POS system they integrate with.
They collect the money and can issue refunds adding another revenue stream to their business.
Watch How Rewardsly 2.0 is
Revolutionizing

Businesses Here
Some Unique
Loyalty Program Features

Never Seen
Before in ANY App Include…

Auto-Build No-Contact Loyalty Programs with Cloud Memberships
Create loyalty programs like Starbucks or Dunkin Donuts have to generate tons of repeat business that work offline or online.
Customers can view the points they've accumulated, the rewards they are eligible to get, and redeem rewards all through their phone.

QR Code Scanning Technology
Auto-generate QR codes you can put in physical store locations or embed online.
When a customer scans their phone over the QR code, it will capture their email, set up their membership, and track their loyalty points earned.

POS, Shopify Integration, or Payment Processor Integration
Integrate Rewardsly loyalty campaigns with major POS systems like Square or Shopify checkout and auto-delivery loyalty points after checkout.
Or connect and integrate loyalty programs with the client's online payment processor like Stripe, Razorpay, PayPal, and more to accept payment and auto-deliver points and rewards.

Cloud eCommerce Rewards Sites
Build cloud, modern eCommerce sites filled with you or your clients' products hosted on Rewardsly's servers if needed.
These sites will incentivize visitors to join the business's loyalty program and automatically assign points after checkout.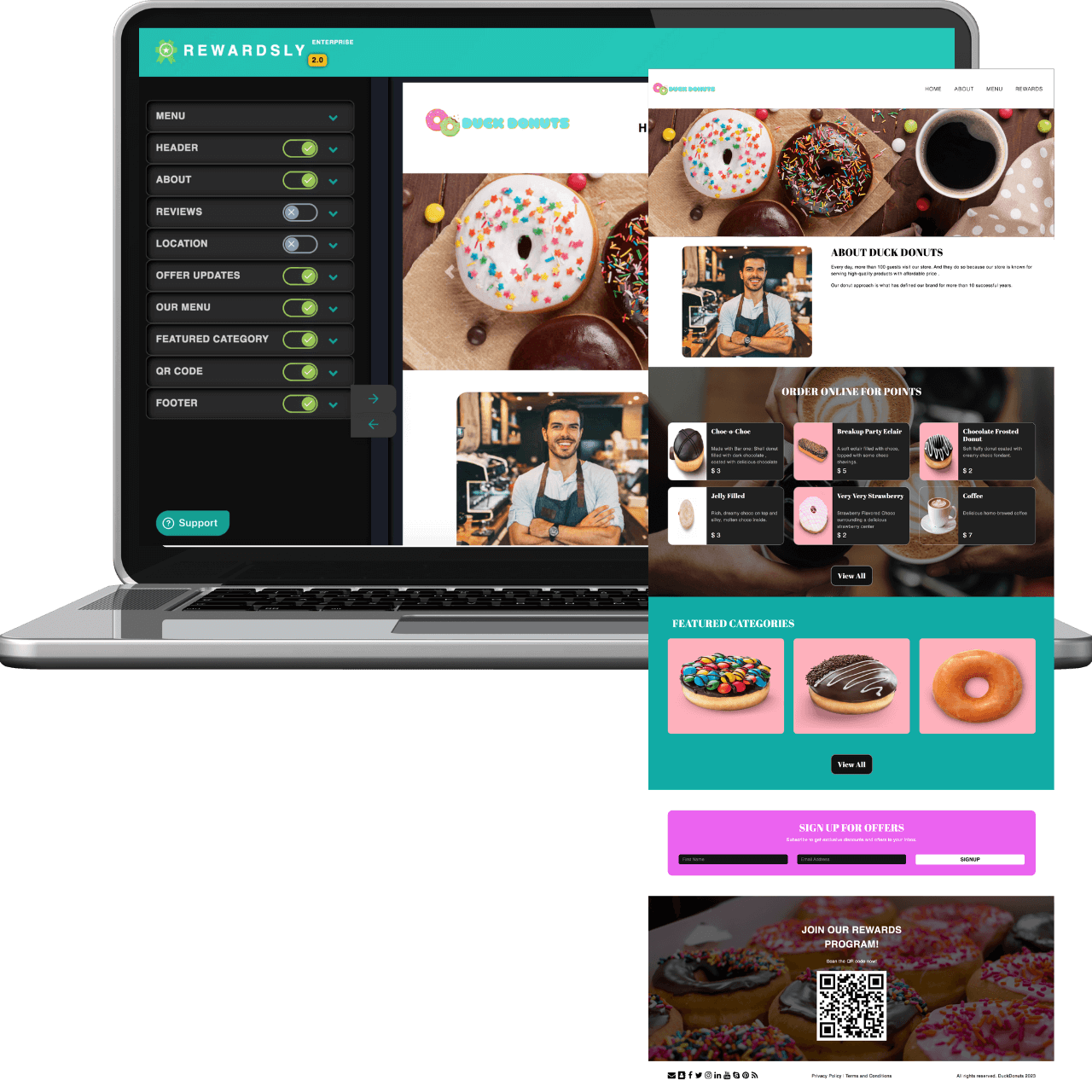 Create Multiple Rewards Per Store
Create rewards and custom loyalty points for specific products in your store.
For example, get 20 points and redeem for a free coffee, or get 30 points and redeem for a free lunch at our store.

Beautiful Rewards Templates
Showcase your rewards the customer can see online or in their mobile rewards membership with these.
Rewardsly comes with gorgeous DFY rewards templates that are fully customizable, including colors, images, logos, and more.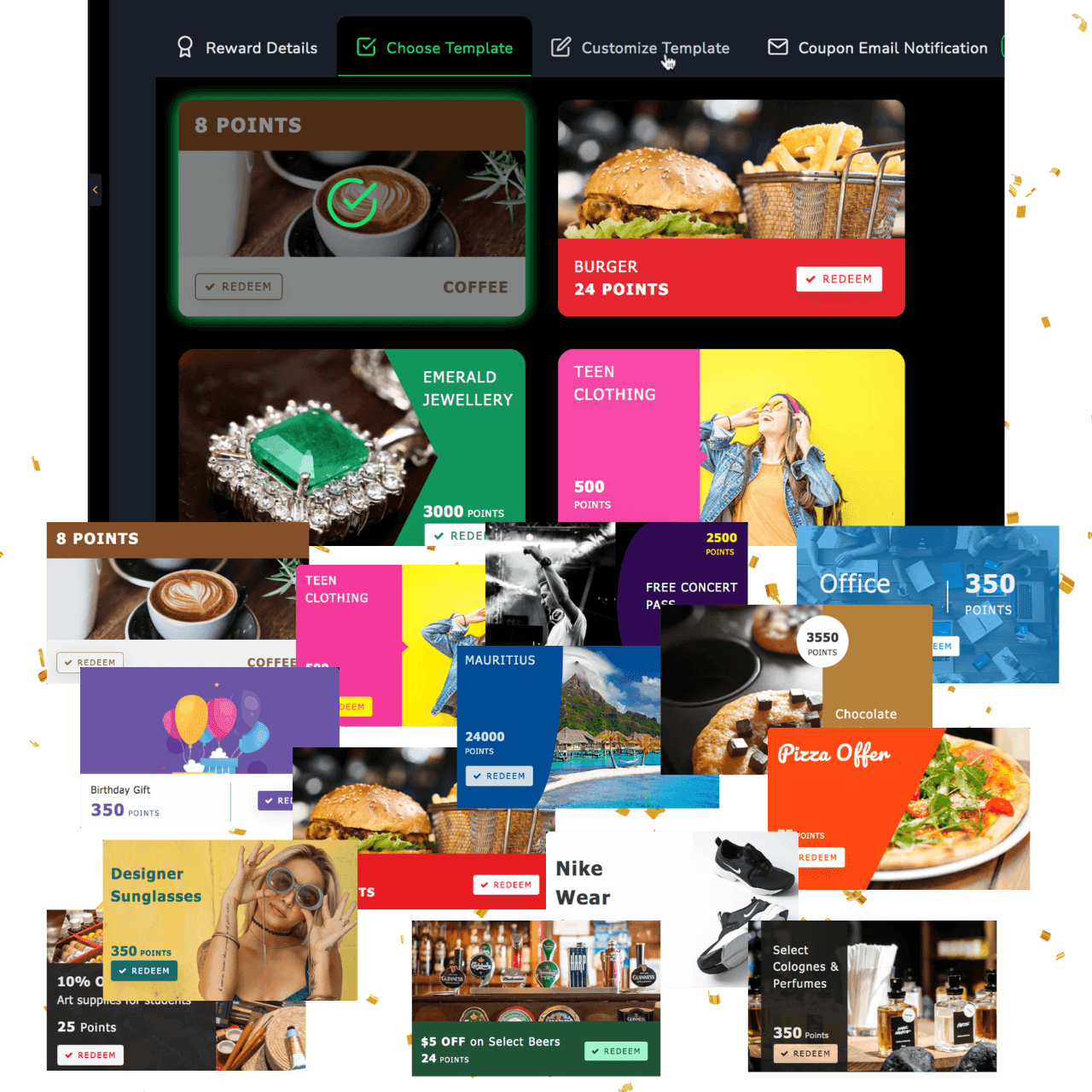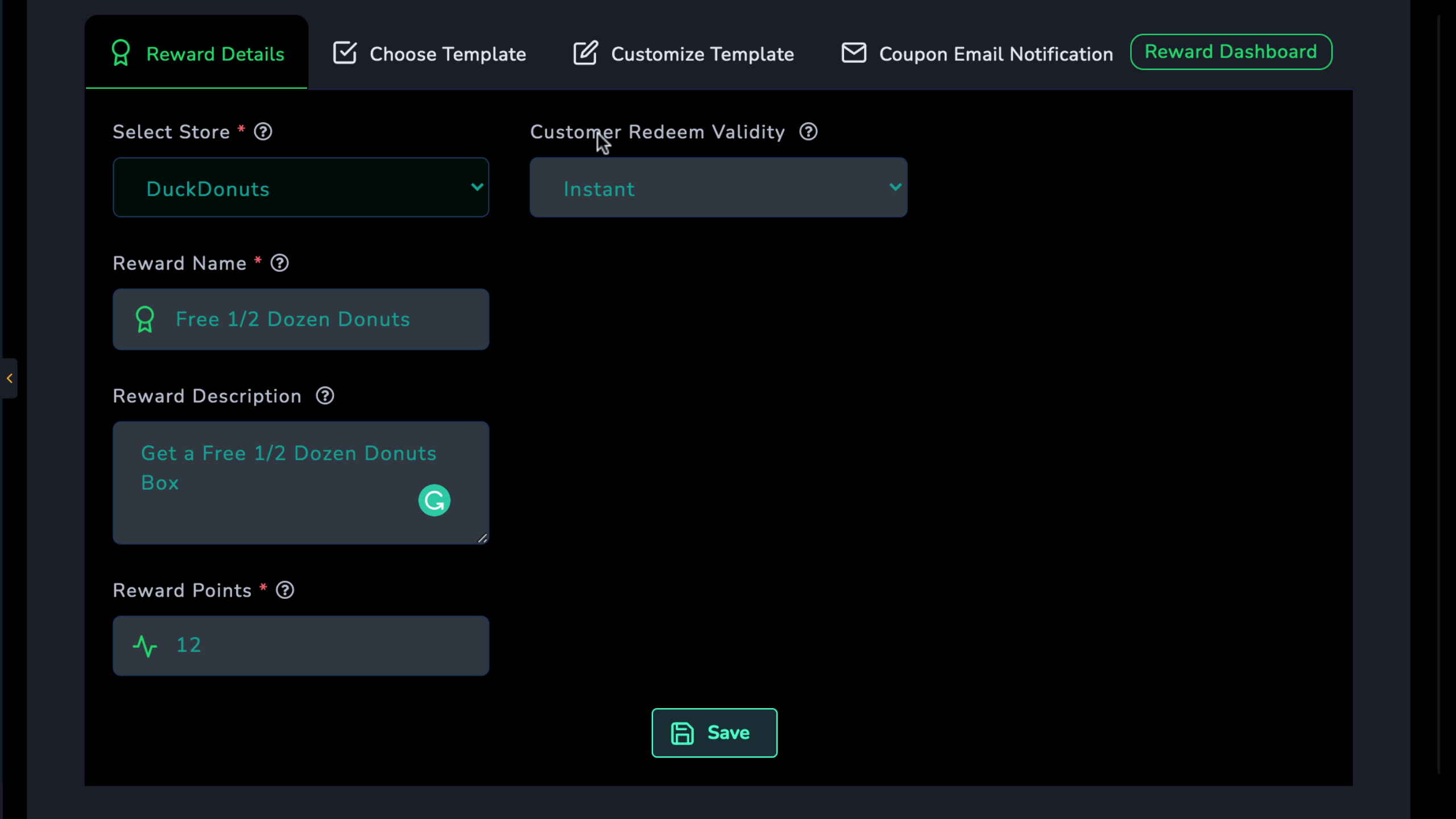 Advanced Loyalty Program Customization
Set specific loyalty points to redeem each reward, which items are worth more loyalty points than others, cookie technology that limits the number of points that can be accumulated in a specific time frame, and much more.

Email Marketing and Built-in Sending
Capture emails and customer information when new users join your loyalty progam and add them to the autoresponder of your choice.
Rewardsly integrates with the top autoresponders and allows for built-in email market with short-code technology for customized welcome messages too.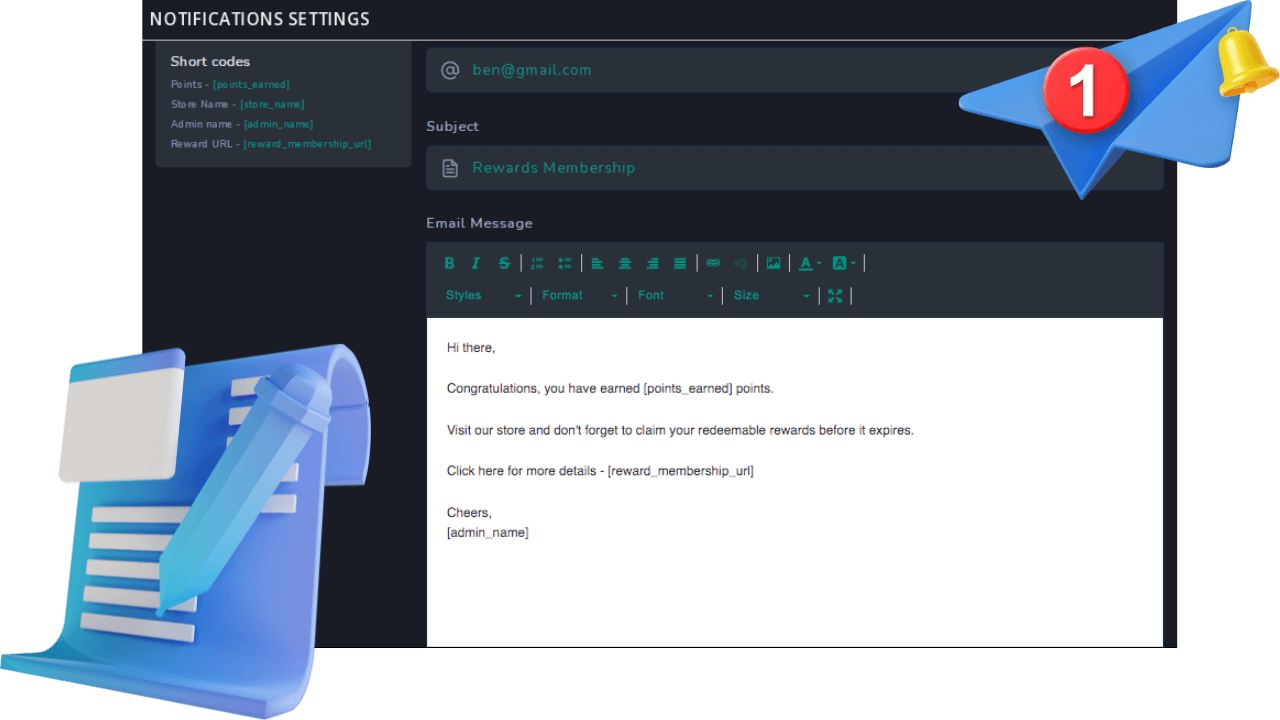 Viral Referral Loyalty Points Tech
A revolutionary feature in the loyalty program space. Allow businesses to automatically give loyalty points that go toward rewards for customers that share a viral referral link.
This simultaneously generates new leads automatically, while incentivizing old customers to return and shop.

'Safe-Mode' Revolutionary System
Many businesses don't integrate loyalty programs due to fear that customers will abuse them.
But now, you can allow small businesses to manually approve each sale and reward to triple-check that no customers are abusing their rewards program by turning any Rewardsly campaign into 'safe-mode' if needed.

A.I. Rewards Followup
Turn on 'smart' technology that will automatically send emails and notifications to loyalty program users when they are most likely to buy to increase sales.

DFY Product Templates
Get tons of beautiful, customizable templates for products you sell on your eCommerce cloud sites.
These product templates will appear in the customer's membership, letting them know what they've purchased so they can get it again.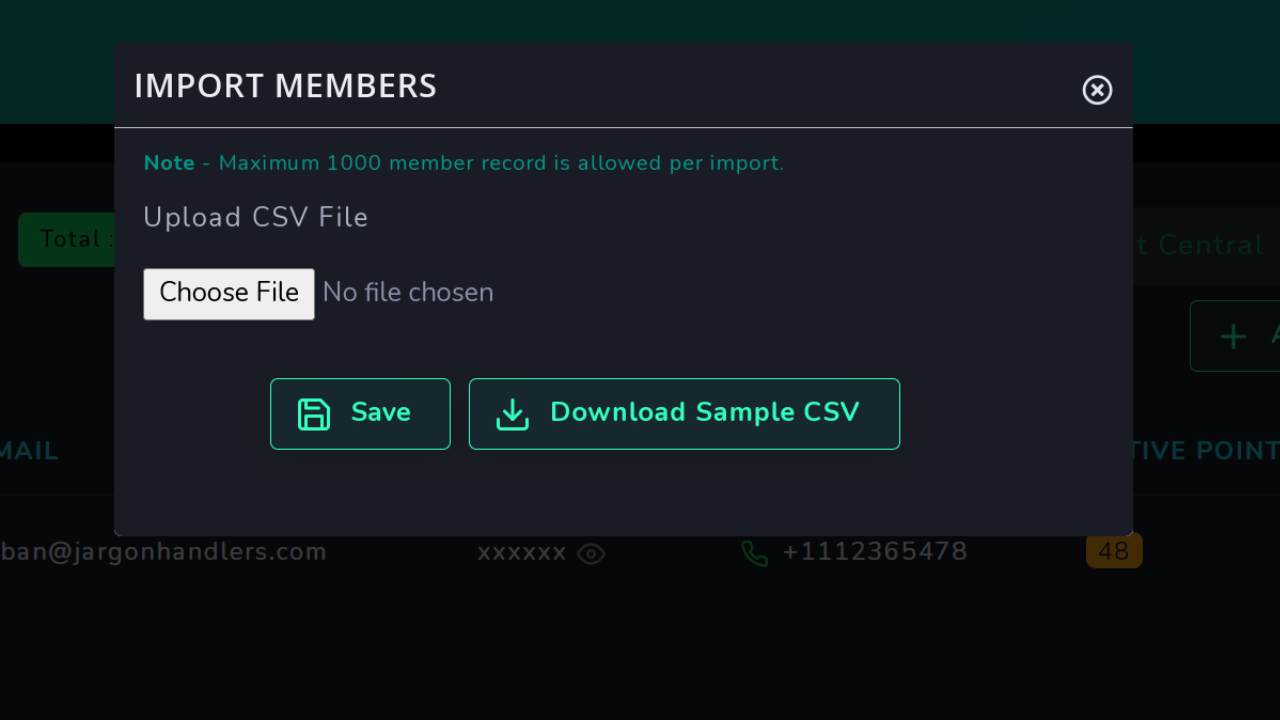 Import Members from Other Loyalty Programs
Let customers keep rewards points from old, junkie loyalty programs while transitioning to Rewardsly 2.0 ones.
And Amazing
Gift Card Creation Features

Making This the Ultimate Customer Retention App Including…

eGift Card System Generator
Create gift cards from tons of DFY templates with different price points local or online businesses can sell and use in their store - payment processor integration included.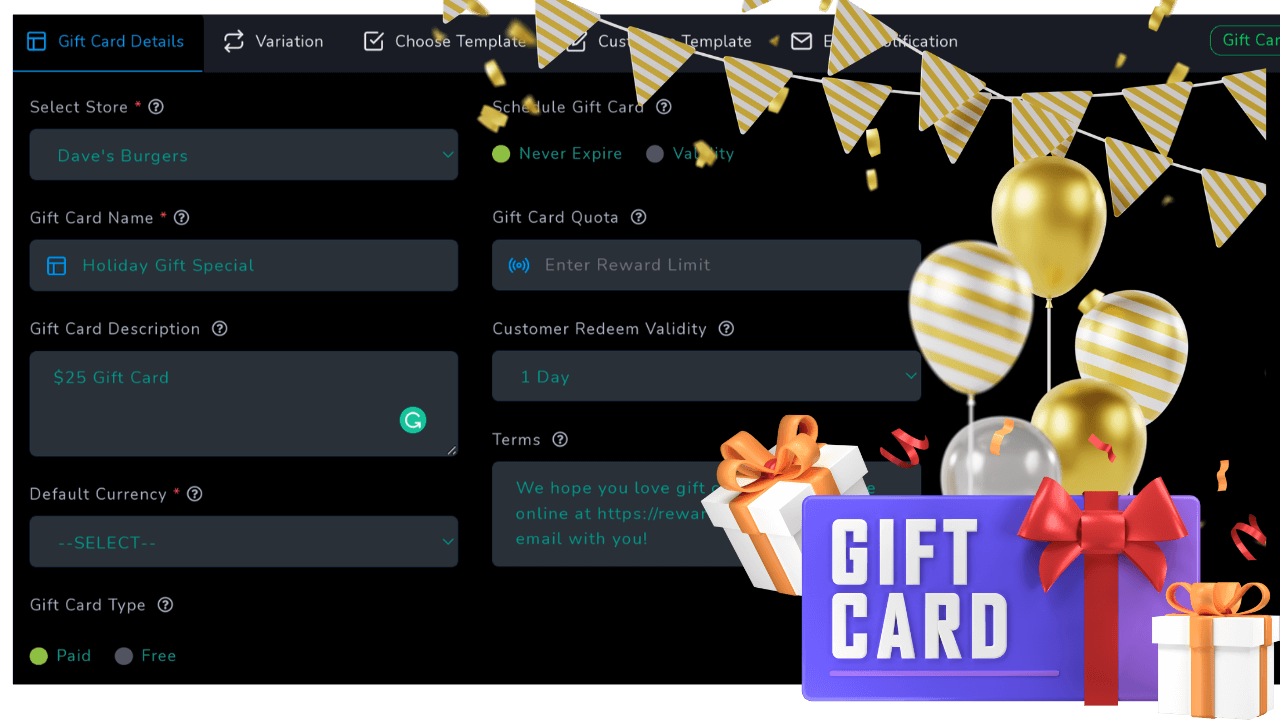 Amazing Gift Card Templates
Choose from lots of DFY gorgeous templates to customize the look and feel of your gift card. These are point-n-click easy to edit and allow for different images, logos, text, fonts, and more.

Gift Card Tier Customization Ability
Create different levels or 'tiers' of gift cards available for sale like a $25 card, a $50 card, or even a $100 card just like the big brands do.

Sell Gift Cards with Client's Payment Processor or POS Integration
Your small business client can integrate their PayPal, Stripe, or RazorPay ID to sell the gift cards right on their website or through a POS system they integrate with.
They collect the money and can issue refunds adding another revenue stream to their business.

Advanced Analytics for Loyalty Programs & Gift Cards
Plus, at any time, see how well each loyalty program is doing, manage and track each customer, and manually assign or delete loyalty points from the dashboard.

Edit Customer Information with Ease
Edit the details of every customer including assigned loyalty points, deleting loyalty points, or even banning them from your memberships.
And Even
More Features

Like…
Fully Cloud-Based
24-7 Support & Knowledge-Base
Gift Cards for Friends Option
Customize Duration of Rewards
Autoresponder & Webinar Integration
In-App Training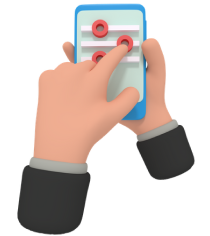 Frequent Updates Included
Amazing Results from SMBs and Agencies
Fully No-Contact Loyalty Programs
No Monthly Fees Agency Rights Included Today Only
What Makes
Rewardsly Better

than Other
Reward and Gift Card Systems?

It's finally affordable!
Other no-contact digital loyalty products require hardware scanners and are geared toward large businesses like Starbucks which mom-and-pop stores can't afford. Rewardsly is affordable, simple, and even more powerful.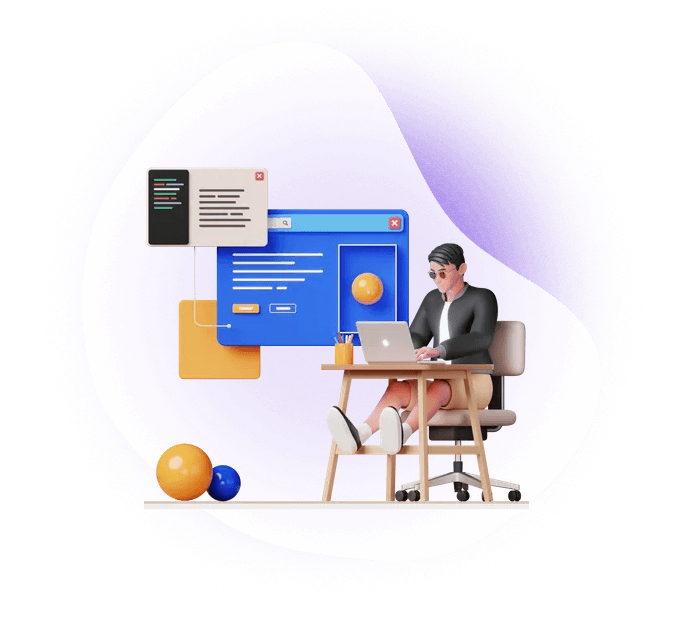 Loyalty and gift card creator in one!
In a few simple clicks, you can create beautiful, fully functioning loyalty and gift cards that are fully customizable for any business.

Full no-contact with the most features
All loyalty programs and gift cards are no contact and digital. Plus, Rewardsly comes with more customizable feature and templates than any other software to make rewards programs customers WANT to participate in.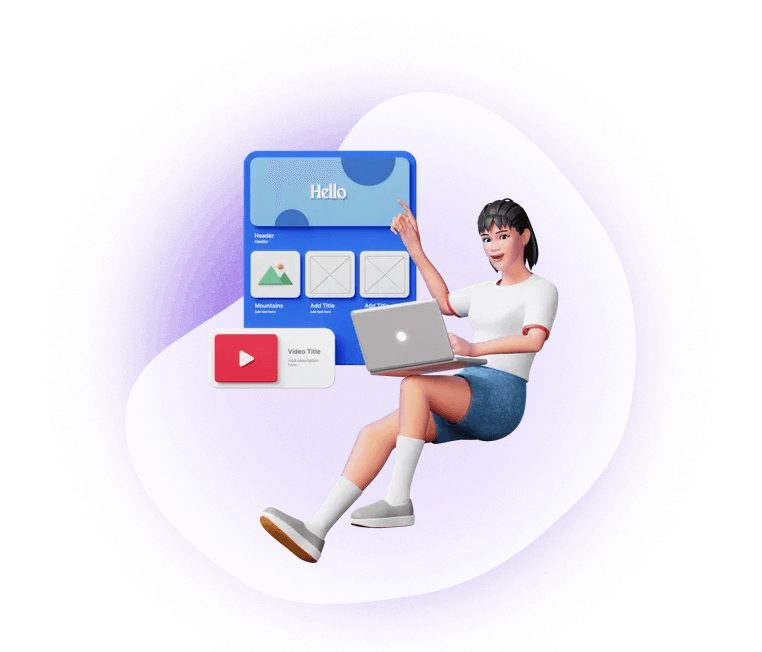 Newbie Friendly - No Tech 'Know How' Needed
Rewardsly is point-and-click easy to set up with no tech 'know-how' needed. Set up fun loyalty programs in just seconds that skyrocket revenue.
Special Free Limited-Time Upgrade #1 Today Only:
Unlimited Price
Commercial Licensing

Included

Ok, I know you're anxious to get Rewardsly with all of its incredible features, but we just want to up the ante.

That's why we're going to make sure that you get the unlimited pricing Commercial License with your investment in Rewardsly at no additional charge today.

This allows you to sell the rewards programs and gift card systems for any price you choose to multiple businesses.

This is huge, and just one client will pay for your investment in the software many times over.

Do you think if you actually worked the entire year you could land just one measly client? Of course.
Get This...
Did you know lots of people with little experience are making $400+ per hour to consult about integrating a loyalty program on sites like Upwork and Fiverr? You can deliver FAR more value by actually installing the top loyalty program software and get sales starting this weekend.
Special Free Limited-Time Upgrade #2 Today Only:
Agency Rights

Technology Included

Plus, you're getting the Agency License as a special bonus today only.

This means you can give access to the software for a monthly fee, and let the client do the gift card and rewards program creation FOR YOU.

Easily charge $1000+ per month for access.

Just 2-3 of these clients and you can have a thriving business you can run from the comfort of your home.
Rewardsly 2.0's upgraded agency accounts technology makes it easy to onboard and integrate small business clients into the app for them to manage all the campaigns while you charge for access.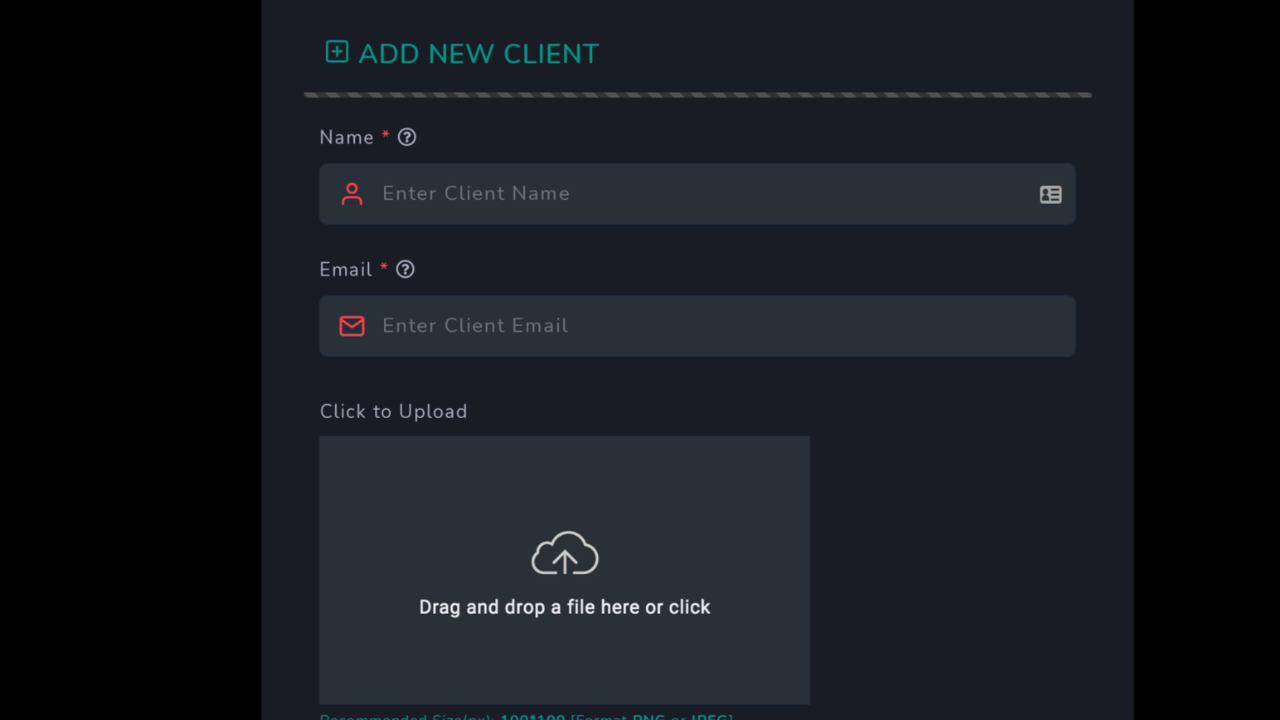 Special Free Limited-Time Upgrade #3:
DFY

Client-Getting

Plus, you'll get special training on how to find and land businesses that desperately need this type of software integrated.

If you're an agency business, you can get Rewardsly clients immediately.
Tons of Businesses are Having Success with Loyalty Programs:
And Rewardsly Users Like These Say Getting Results is Easy:
…finally had my first breakthrough
I was thinking about giving up trying to start a business online as it seems too competitive until I got beta access to Rewardsly. After a few weeks of playing around I demoed it for a client and finally had my first breakthrough. Just by seeing what this powerful technology can do clients will be all over it. There's no hard selling needing with something this unique
Radovic J
...30% increase in revenue
After PPC lead costs went through the roof, I decided to focus on helping small businesses keep existing customers using loyalty programs & Rewardsly services. The results have been amazing with each business seeing a 30% increase in revenue with no extra lead spend. I already have two more clients ready to sign for yearly deals. Rewardsly is awesome and keeps getting better and better.

Hrant
…they agreed let me integrate this software with their shop
Hello and thanks for giving me early access to Rewardsly. I've been struggling to get any traction in my agency business and was frustrated selling the same things as everyone else. I contacted a client that had previously turned me down and they agreed let me integrate this software with their shop. Client is very happy and making extra revenue. Finally I am having success.
Stefan S
Our pet ecom store is seeing a huge boost…
I was tired of paying high monthly fees for other loyalty program builders that required me to do almost all of the work. I switched to Rewardsly and haven't looked back. Our pet ecom store is seeing a huge boost, I think over half our sales come from Rewardsly rewards and follow ups which is major.
Larry J.
No Monthly Fees Agency Rights Included Today Only
Rewardsly 2.0 Loyalty Programs
Work For All These Types


of Local Businesses:
Self-Employed/Small Firms
Architects, Accountants…
Gyms
Training Areas, Crossfit, Swimming Pools
Restaurants
Bars, Fine-Dining, Burger Joints…
Healthcare
Medical Services, Doctors…
Mechanics
Body & Paint Shop, Car Repair
Pet Shops
Animal Food, Toys, Pet Shops
Coffee Shops
Pastry Places, Small Cafes
Local Bands
Artists, Singers, Local Bands
And many more…
Plus, Now Rewardsly 2.0 Works for Fully

Online Businesses

and

eCom Sites

As Well

Add loyalty points and gift card redemption automatically at purchase for any online store.
Plus, as an agency, tap into the 7.1 million online stores that could use loyalty programs or gift card systems.
Because You're On This Page, You'll Get All the Rewardsly 2.0 Upgrades for a Massive Discounted Price.


Save 62% By Getting All the Upgrades Below For a Discounted Price with the 'Bundle Deal' Offer. If you get the regular 'Enterprise' version, you'll have to pay full price for each upgrade.
With the Exclusive Bundle Deal, You're Getting...
Rewardsly 2.0
Gold
This upgraded, more advanced edition of Rewardsly 2.0 includes...
Create unlimited rewards per store
Create and sell unlimited gift cards for clients
Create unlimited QR codes
Create unlimited ecommerce cloud stores
Integrate & sell unlimited products with loyalty points
More store reward DFY templates in the best niches
More gift card templates in the best niches
Giftcard Embed Technology
Schedule store rewards
Schedule gift cards rewards
Bulk email broadcast technology members
Gold VIP bonuses
Total Value: $2000.00
Currently Selling For:
$127.00 / Yearly
Rewardsly 2.0
Ruby
Our team will help guarantee you land your first clients in a special DFY offer. Includes…
100 DFY Loyalty Stores to Clone or Sell
Customizable eCommerce Store Templates
DFY Agency Rewards Site
Agency Store Setup Help
eCommerce Store Integration
DFY Hosting Plan
DFY Client-Getting Campaign
Access to Rewardsly Template Club
One-on-One Support
VIP Ruby Bonuses (Today Only)
Total Value: $2000.00
Currently Selling For:
$197.00
Rewardsly 2.0
Platinum
This most advanced edition of Rewardsly 2.0 includes…
Whitelabel Ability
DFY Resellers Rights
Unlimited Agency Accounts
Rewardsly
Outsourcing Suite
Unlimited Team Members
Agency Proposal
Fiverr Gig Templates
DFY Logos
Reseller Rights Materials
Easy-Edit Whitepaper
Cold Email
Reputation Swipes
DFY Teleswipes
Contract Vetted by a Lawyer
Platinum Bonuses (Today Only)
Engage Local App (Today Only)
Total Value: $1300.00
Currently Selling For:
$167.00
Massfluence Special
Massfluence is a revolutionary new technology that builds sites that grow automatically with push-button viral communities, displays your business information and events, and auto-sells your courses and products in one place.
Finally, ditch dying ads, frustrating funnels, distracting social media, & expensive course builders for a game-changing app that builds communities a tribe of passionate customers and brand advocates hands-free.
Create 'Facebook-like' Communities Your Control
Autoresponder Integration - Capture Community Members Email
Gamification Technology
Create & Run Events
Sell Digital or Physical Products
Upload and Host Courses
Live Chat and Direct Messaging
Viral Link Referral Technology
Video & Voice Marketing Tech.
QR Code Technology
DFY Templates
Make 100 Sites
Make 500 Private or Public Groups
Commercial Rights (Sell to Businesses)
Agency Rights
Total Value: $500.00
Currently Selling For:
$67.00
Forrk Special
Forrk is a groundbreaking cloud app that creates everything restaurants need to survive and thrive in a post-pandemic world. Set up QR-code menus & mobile online ordering/delivery for restaurants who can't afford to pay huge fees to UberEats, GrubHub, Deliveroo and more.
QR-Code Menu & Ordering System Tech.
Point-n-Click Customization Technology
DFY Site Hosting
DFY Mobile Menu Templates
Table Payment Option
Accept Pickup, Delivery, or Both
Set Store Hours
Fully Customize Menu Listings
Integrate Client's Payment Processor
Restaurant Website Builder
Monitor Pickup & Delivery Orders
Prequalified Restaurant Lead System
Agency Rights & Commercial Rights
Special Unlimited License
Total Value: $500.00
Currently Selling For:
$67.00
PlayPix Special
PlayPix is a groundbreaking drag-n-drop cloud video creation tool that lets anyone create studio-quality videos for any need in a matter of minutes with brand-new technology and no learning curve needed. Sell your loyalty agency services through these amazing videos.
"Drag n Drop" Editor for Rich Video Customization
Multi-Track Video Timeline Editor
DFY Local Business Templates
Advanced Ken-Burns Style Animator
Upload Music, Voiceovers, Custom Video Clips, & More
Access to PlayPix Stock Photo and Video Libraries
Create Unlimited Videos
Commercial & Agency Rights Included
100% Cloud-Based Access
Built-in Voiceover Recorder
Special Unlimited License
Total Value: $500.00
Currently Selling For:
$67.00
Get These Amazing
"Launch-Day" Bonuses


if You Order Today...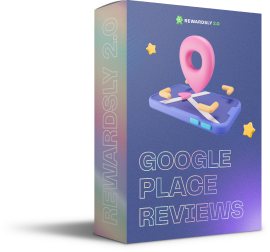 Agency Rights to Google Place Reviews
Capture GoogleMyBusiness reviews for local clients and showcase them anywhere. Incredible for restaurants, retail locations, franchisees, land firms, lodgings, hotels and hospitality, and about any business with a site and reviews on Google.
Highly Paid Agency Consultant Class
Want to become a highly paid marketing consultant that helps small businesses? The truth is, you don't need to be an expert to make serious bucks helping businesses in need!
You'll learn the steps to take helping service small businesses and get paid in this VIP training.
Rare 7 Figure Video Blueprint Scripts
Get rare, secret video scripts used by 7 figure marketers to makes sales online. These blueprint scripts are outlined in detailed videos, and cover VSLs, video ads, and more.
Take your video marketing to a new dimension. Normally a $1000 valued product.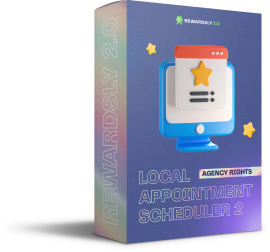 Agency Rights to Local Appointment Scheduler 2
Local Appointment Scheduler adds appointment booking capabilities to you or your client's website. It's easy to set up and—more importantly—easy for your agency customers or their customers to book appointments.
120 Local Business Flyer Kit
Small local businesses love attractive flyers they can package with their products/services and give to customers. Attach your Rewardsly QR Code to these to sell as a SERVICE to small businesses
Agency Portfolio Maker Access
The ultimate solution to showcase your agency or freelance services in a high-end, professional manner. Portfolio Maker Gallery designed to build simple portfolio galleries, but powerful enough to be used for landing clients far easier & faster
Grab This
Unbelievable Deal

While It Lasts...

The Price Will Increase Every Few Hours

To support the bandwidth for this cloud technology and provide you with world-class support, we have to raise the price every few hours.

Plus, Rewardsly 2.0 will soon be sold for a monthly subscription after the special launch period ends.

However, if you buy now, you'll lock in access month to month for a one-time-only, super low fee today. Fair warning, this incredible price you see below will disappear soon.
You're Protected by Our

30-Day Iron-Clad Guarantee
30 days are enough to make your success graph reach new heights with Rewardsly. Try this game-changing software without any risk as we guarantee you a full refund if you are left unsurprised by the results.
The automated technology will help you build a resounding loyalty program agency for yourself and your clients.
However, in the event that you prefer working to generate rewards programs the hard way or want to go back to selling the agency services everyone else does, we totally understand. Just contact our rapid response support team and we'll quickly give your money back without any questions at all.
If You Don't Get This, a

Competitor Certainly Will
Customers only want to do business with brands they know, like, and trust going forward, and it's becoming extremely expensive to acquire a new customer.
Cold ads aren't trackable and super expensive
Walk-in Traffic is Dwindling
Social media is toxic & distracting
SEO is only for corporate companies now
Small businesses that don't start using premium loyalty program technology are going to fall far behind the competition.
And Rewardsly is the BEST loyalty program and egift card creation solution available without scanner technology or high fee.
This Could be the Easiest and
Most Profitable Business


Able to Be Run from a Home as an Agency...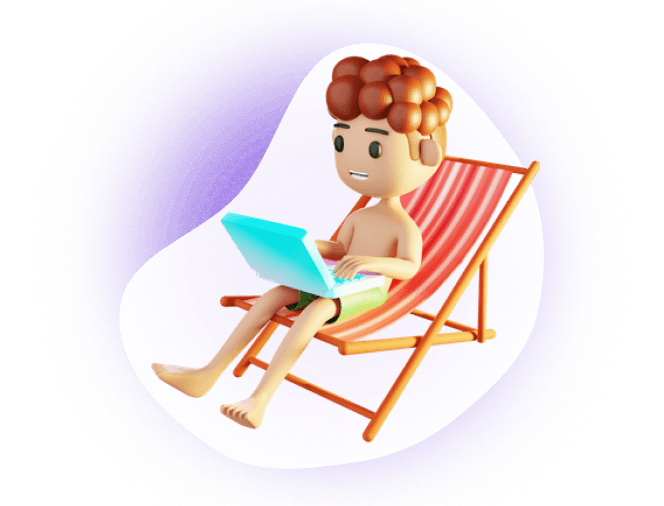 Forget trying to hard-sell all the other saturated agency services everyone else is offering
With your own loyalty and gift card agency, you can give small businesses the lifeline they need right now…
A real, proven way to bring customers back
All without any of the usual headaches or hassles
and, a way to boost sales as fast as possible
With just a handful of these clients, you could be offering a monthly service that runs itself.
Rewardsly allows you to quickly set up loyalty and gift card programs that are more affordable, easier to manage and completely contact-free…
making it the PERFECT option for small business owners today.
Grab your license now and start collecting cash from this in-demand, profitable and highly-valuable service that biz owners need more than ever.
You

DON'T

need any experience
You

DON'T

need your own website
You

DON'T

need to learn new skills
You

DON'T

need to hardsell
You

DON'T

need to spend money on development costs
You

DON'T

need to work eight hours a day
You

DON'T

need to pay a monthly fee
When business owners see what this software can do for them and how quick, easy, and affordable it is they'll be kicking down your door to pay you!
Don't Let This Amazing Offer Slip Away
Remember, this founder's deal will only last a little while longer.
Go ahead and pick the license that's right for you now.
Rewardsly 2.0
Enterprise
Cloud-Based Mobile Rewards Membership Creation
Gift Card System Generator
QR Code Technology
DFY Gift Card Templates
DFY Rewards Templates
Email Marketing Integration
POS & Payment Processor Integration
In-App Tutorials & Knowledge-Base
Customer Tracking Dashboard
Advanced Analytics
Safe Mode Technology
Cloud eCommerce Rewards Stores
Viral Referral Tech.
Smart Reward Follow-up Tech.
Create 50 Campaigns at Once
Create 100 Gift Cards at Once
Create 10 Rewards Per Store
Create 30 Store Products
Launch-Day Bonuses
Commercial Rights - Sell as a Service
Agency Rights - Sell Access to 15 Businesses
Just
$597.00
Your low investment is protected by a 30-day
money-back guarantee
Rewardsly 2.0
Bundle Deal
Access to All Features of Rewardsly 2.0 Enterprise
All Upgrades of Rewardsly 2.0 Available
Tutorials & Knowledge-base
No Monthly Fees
Access to All Bonuses Available
Access to All Future Versions of Rewardsly & Every New Feature Ever Created
Access to All VIP Rewardsly Trainings & Future Bonuses
Use Coupon BRIANBUNDLE for 50% Off Today Only
Just
$8000.00
Your low investment is protected by a 30-day
money-back guarantee
Product will renew each year for the same price and include the latest Rewardsly edition and features. You can cancel this subscription at any time and keep your current version.
Rewardsly is by far the best tool for agency marketers to come out in a long time
My beta access review: Rewardsly is by far the best tool for agency marketers to come out in a long time. The loyalty program technology and gift card creation tools are top notch and exactly what businesses need to survive this year and beyond. Great job on this one guys, I am impressed and don't say that much

John Traino
PS: Rewardsly Will Be
Here Now and in the Future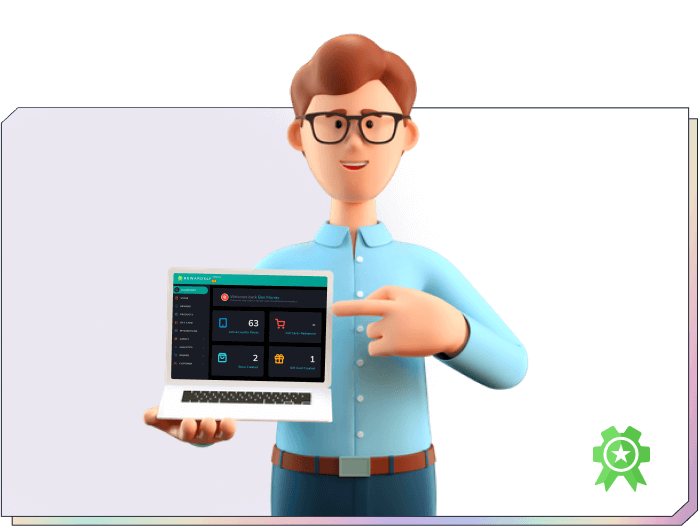 We're all committed to continuously supporting, updating and improving Rewardsly 2.0 behind the scenes with no downtimes or disruptions, ever.
Rest assured that every feature included with Rewardsly will just keep getting better and better in the future just like the last two years. Our developers are committed to keeping up with future innovations and technical changes as needed to keep all apps performing optimally.
And don't forget, you'll get detailed training videos and 24-7 customer support if you ever have a question or issue.
To Your Success,
Rewardsly Founders:
No Monthly Fees Agency Rights Included Today Only
Frequently Asked
Questions
I already have Rewardsly 1.0. What happens to previous buyers? Is there a discount for those upgrading?
Your Rewardsly 1.0 account will keep functioning but it won't include any of the essential upgrade features. If you want to upgrade, you can navigate to https://rewardsly.co/upgraderbundle to get a special 10% discount off the price of the bundle deal as a way of saying thank you for trusting us. Please note, this page only works for upgraders so if you purchase without having an account, your account won't be created and you'll have to buy again when the price is higher.
Is there a deal better than this?
No, the bundle deal is the best offer we can possible give for Rewardsly 2.0.
What are the new features again? Why is Rewardsly 2.0 so essential?
Previous Rewardsly users said they needed the follow upgrades to really have success and get clients far easier. So Rewardsly 2.0 has been upgraded with many features including the following:
Ability to work for online stores without QR codes if needed
Major POS System Integration (clients didn't want to use a 2nd payment processor in addition to their main one)
Create/Host Cloud eCom Rewards Stores
Viral Rewards Sharing
Revolutionary 'Safe Modes' (clients didn't want to buy unless there was advanced fraud protection)
Shopify Integration
DFY Products Templates & More Rewards Templates
Manually Assign or Delete Rewards Points
Import Customers from Previous Rewards Programs Ability
& more
Do I have to pay a monthly fee to buy this app?
Rewardsly 2.0 is available to you for an incredibly low one-time price if you buy NOW. The price will renew each year and your subscription will include the latest features and edition of Rewardsly (you can cancel at any time.) Once the special offer ends, the app will be offered at a high monthly fee.
Does this work for Mac and PC and Mobile?
Yes. Rewardsly is 100% cloud-based so it works with an internet connection on any browser from the device of your choice.
Do I get support and tutorials on how to start?
Our video resources and tutorials make you an expert within minutes. Our team of wizards will always be at your service to guide you and answer any queries that you may have and you'll get a full knowledge-base..
Is there a Money Back Guarantee Policy?
Absolutely! Like we said, we are making your purchase extremely risk-free. You bet on us for your success and if you're not absolutely pleased, simply ask for a full refund within 30 days. We will process it instantly!
Where do I get the clients to sell Rewardsly 2.0 services to?
We'll show you in detailed training how to get clients to pay you monthly fees for Rewardsly services. There are tons of businesses that really need this technology and will gladely pay you to try it out.
"I've never sold anything to a biz owner. Will this work for me?"
It doesn't matter if you're brand new and never had any experience. When you offer business owners (online and offline) a solution to a real problem they're having… and it's more affordable than anything they've seen before… and it's easier and more powerful than anything else on the market, you don't have to "sell" anything at all. You just show them where to pay!
For that reason, I can't imagine an easier home-based biz than this. You don't need a website, amazing sales skills or any credentials. The proof is in the product and you're selling it to them for pennies on the dollar!
No Monthly Fees Agency Rights Included Today Only