Explode Your Profit Potential with the Unlimited Licenses &
Ultra Premium Features
Available to Gold Members
10x Results
and Land More
Clients Faster,
(Some Features Available
Limited-Time Only)

Unlimited Licensing -
Create unlimited rewards, campaigns, gift cards, eCommerce sites, and more
Gift Card Widget Creator -
turn gift cards into pop-ups and exit-pops to increase revenue & reduce bounce rate
Bulk Email Notifications & Broadcasts -
Send promotions, updates, & more to all your members instantly

Set Reward & Gift Card Quotas -
Limit the number of people who can get access to certain rewards or gift cards
Get Our Best Templates -
get our most premium templates in the most profitable niches

Plus Far More -
including amazing features and VIP bonuses available today only
Hey, it's Ben Murray & Karthik Ramani with the Rewardsly team, and we just want to say congratulations and welcome aboard!
Before you get started, because you're a smart marketer who took action, we want to give you the chance to upgrade your account.
We tried to pack as much features and value into Rewardsly on the front end as possible but, we did have to leave out some licenses and amazing features to make the software affordable and accessible to everyone.
If you're one of those users interested in using Rewardsly 2.0 to its full potential to save far more time and potentially 10x your profits…
You'll Get All These Features
Essential To Serious Agencies

That
Will Put You On

SPEED DIAL:
Feature

#1

Create Unlimited Rewards Per Store
Due to bandwidth restrictions, there was a cap on the number of rewards you could create per store However, with the unlimited license, you can make as many rewards per store and campaign as you need to make amazing loyalty programs.
Feature

#2

Create & Sell Unlimited Gift Cards for Clients
Like rewards, there was a cap on the number of gift cards you could create and sell. But, with the unlimited license, now you can create unlimited gift cards as well.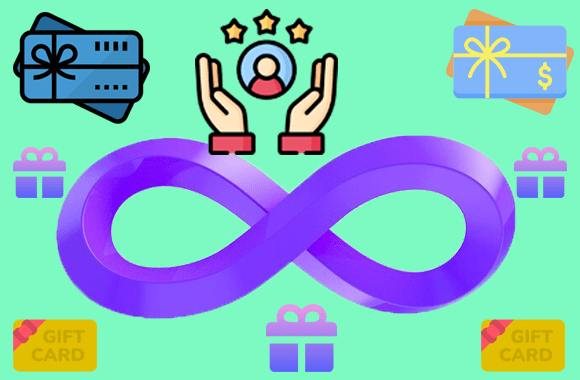 Feature

#3

Create Unlimited eCommerce Cloud Stores
Plus, you can create and host unlimited cloud stores with the unlimited upgrade, too. But now, you never have to worry about how many loyalty program sites and stores you can create and host allowing you to take on far more clients.
Feature

#4

Create Unlimited QR Codes
Also, there was a cap on the number of stores you can create and smart QR codes you could generate. That means you can only set up campaigns for a handful of stores. But now, you can sell reward and gift card services commercially to unlimited stores for unlimited profit.
Feature

#5

Integrate & Sell Unlimited Products with Loyalty Points
Connect unlimited products to loyalty programs offline or online and sell as many units as you need now. There's no more cap on the amount of products you can assign and sell with Rewardsly loyalty programs.
Feature

#6

Giftcard Embed Technology – Display a Gift cards as Exit Popups or Widgets
Allow customers to showcase their gift cards for sale anywhere they please on a customized page, their homepage, sidebar, and more to get sales.
Plus, turn any gift card into a popup to stop customers from bouncing from the site and make more sales fast. Turn the gift card into an exit-intent popup, on-load popup, or 'on click' popup with fun animations.
Feature

#7

Get 30 More of Our Best Gift Card Templates
You'll get 30 more of our very best gift card templates to create gift cards for small businesses in the hottest niches.
Feature

#8

Get 30 More of Our Best Rewards Templates
You'll also get 30 more of our very best gift rewards templates to customized rewards offers for small businesses in the hottest niches.
Feature

#9

Schedule Store Rewards – Make Rewards Available for a Limited Time
This is an essential feature to have. Set a validity date range for any reward after which it will not be available for them to redeem that reward. You don't want customers trying to redeem rewards from years ago that are no longer active.
Feature

#10

Set Rewards Quotas and Gift Card Quotas
Limit the number of people who can get access to certain rewards or gift cards. An important feature to have for serious businesses. You don't want to give away too many of a specific reward so that the business can't fulfill them and angers their customers.
Feature

#11

Bulk Email Notifications & Broadcasts
Allow your clients to send emails in bulk to all their reward members. Send offers or promotional email messages in bulk to their existing customer's list for more sales.
Feature

#12

Advanced List Segmentation Based on Rewards Buyers
This is huge. Now you can segment your store buyers by the rewards they've claimed or not claimed. That means you can email customers close to certain rewards pushing them to buy more while avoiding annoying other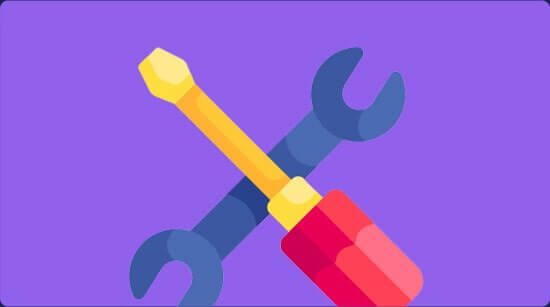 Feature

#13

VIP Support
Get around-the-clock premium support answered faster than everyone else with the Gold upgrade.
Plus, Get These
High-Value
Rewardsly 2.0

Gold Bonuses

Today Only

: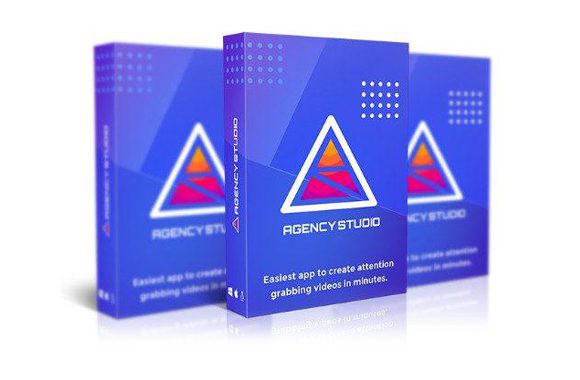 Create, Customize, and Embed Widgets That Sell Your Agency Services ANYWHERE
Agency Studio provides buyers with a client-management portal through which they can sell any online services more effectively. Now you can sell any of your agency services for different tiered pricing on any website with AgencyStudios embedding technology.
Create/ Customize Buyer Journeys for Unlimited Services
Be it any service that you want to sell you can customize a buyer journey that will land you clients without you having to do any selling! All it takes is a few simple clicks to have this up & running.
Collect Detailed Buyer Requirements
Collect information from buyers by asking them the right questions based on the service you intend to provide. You can get inputs about their business, collect samples, their ideas and even get links of the source files which you need to work with. Perfect way to understand client's requirement and leave no room for ambiguity!
Add-ons to increase your cart Value
Easy way to increase your revenue by offering Add-ons and bumps that people will love to pick at the checkout.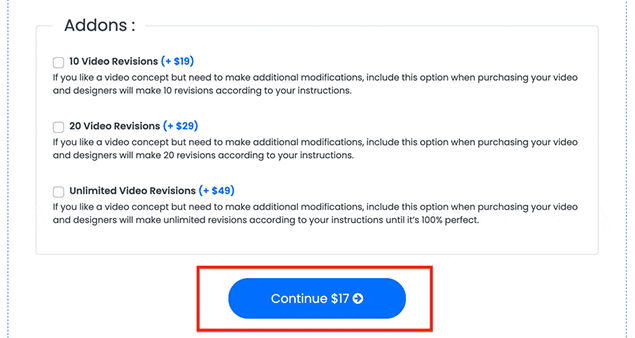 Embed Your Sales Widget Anywhere Easily
You can easily add the embed code or widget code of your service to any of your Agency websites and see the magic happen.
Integrated Inside Agency Studio!
Add Top And Bottom CTAs To Skyrocket Video Conversions Like These:
Imagine being able to take any boring video, import it into Covrr Studio, and in minutes create a video that not only will keep the viewer highly engaged, but drive them to consume more of your content and want to hang on to every word and lead them to take action… that's exactly what you'll get!
Amazing Features Include…
Create Unlimited Attention Grabbing Videos
You aren't limited to a certain number of videos. You have the opportunity to create as many videos as your heart desires for one incredibly low price.
Create Videos in any configuration. We've multiple preset layouts and templates in each type to choose from! Covers every possible video dimension you would ever want to create!
100 Hand Crafted Templates with Top & Bottom CTAs
We've had our professional design team create 100 beautiful, easy-to-use templates that are personally designed in house that give you a huge time advantage in creating videos either for your business or clients.
Add any item at any point of time in the video and make it scream for attention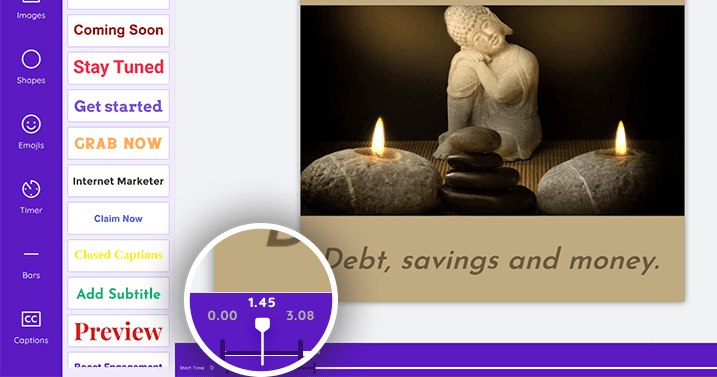 Upgrade Now
Before The Next Price Increase
Because we need to be fair to the early adopters of Rewardsly 2.0 Gold and support our bandwidth, we can't allow everyone to access this price.
That's why we're limiting who gets by increasing the price soon and taking away some of the best features.
The good news is, for a very limited time you can upgrade to Rewardsly 2.0 Gold for the lowest possible price and secure access with no monthly fees or hidden costs.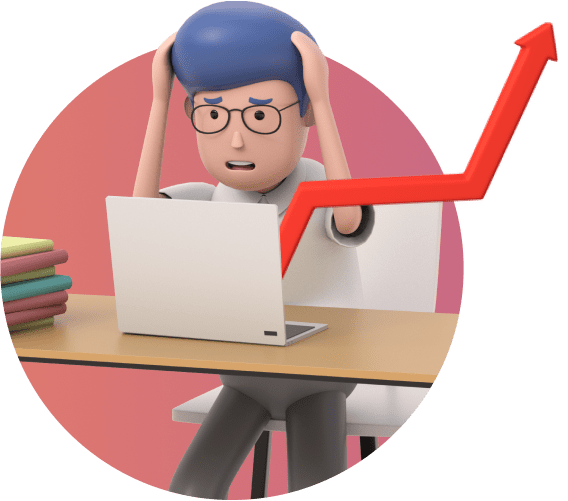 Plus, We're Taking On All the Risk
Plus, if for any reason you don't get fast results after trying Rewardsly 2.0 Gold, just let our rapid response support team know and we'll issue you a prompt refund.
That's right, If you can't get Rewardsly 2.0 Gold to rapidly grow your business in 30 days, you don't have to pay anything at all.
Upgrade Now For
More Results In Less Time
Again, you're getting the same amazing technology and training regular Rewardsly 2.0 front-end customers got, plus the essential upgrades needed to save weeks of time and build an incredible brand that gets traffic faster.
Go Ahead Now, and Secure Your Order Before the Price Increases
Press the "Buy Now" Button Right Now To Lock In Your Gold Upgrade:

Create unlimited rewards per store

Create and sell unlimited gift cards for clients

Create unlimited QR codes

Create unlimited ecommerce cloud stores

Integrate & sell unlimited products with loyalty points

More store reward DFY templates in the best niches

Gift card embed & popup tech.

30 more gift card templates

30 more rewards templates

Schedule store rewards

Set rewards quotas

Bulk notifications & broadcasts

VIP bonuses (limited time)

Advanced list segmentation
Your low investment is protected by a 30 day money-back guarantee
(Price will renew each year, cancel at anytime)
Frequently Asked
Questions
Are these features, training, and extra licenses really essential to my Rewardsly Gold campaigns?
You don't have to have these features to still have success. However, if you plan on running a serious business and value extra time and want to save significant money in the long run, then these features and training are very essential. If you think about it all you need is one extra client or extra sale to make up the cost of this.
Do I Have to Buy the Front-End Version First?
Yes, if you did not buy the front-end version and somehow made it to this page accidentally and place an order, your account will not be created. If you have not bought the front-end version of Rewardsly, please do so now, then come back here to upgrade.
I' ll be able to think about it then come back to this page later when I'm ready... right?
Sorry, but Rewardsly Gold is really just a one-time-opportunity and the price will actually increase in a few hours. Plus, we will have to completely take down the page after the launch special to ensure customers who bought get amazing results and give us great testimonials to add to our proof.
No thanks – I don't want to use a better version of Rewardsly 2.0 and would rather spend more money later buying more licenses and upgrades at a higher price than get unlimited access now. Take me to my order…