EXCLUSIVE BONUSES FOR MATT'S SUBSCRIBERS:
Breakthrough Technology Creates 'Starbucks-like'
Smartphone Loyalty

Rewards Programs

& Gift Card Systems
Sell Breakthrough QR-Code Loyalty Programs to Offline or Fully-Online
Businesses for Monthly Fees (Agency Rights Included):
No Monthly Fees
Agency Rights Included Today Only
A heavily upgraded cloud app that creates and sells the most complete reward points programs and gift card systems for small businesses online or offline.
Now you can drastically increase revenue and even run a loyalty program agency hands-free while groundbreaking smart software does the work for you.
Sell Loyalty Programs with
Custom Rewards

to Offline or Online Businesses
Create Rewards and Loyalty Points
Create loyalty program rewards customers can get by shopping at the small business on a regular basis and assign how many loyalty points are required to redeem each reward.
Customize the reward image with beautiful templates which will be seen the customer's loyalty membership.
Then, assign loyalty points for each purchase and to redeem for a reward. For example, a customer can earn 2 loyalty points for buying a coffee, which can go toward a specific reward such as a box of free donuts worth 30 loyalty points.
Rewardsly 2.0 Now Works for Offline Stores or Online eCommerce Stores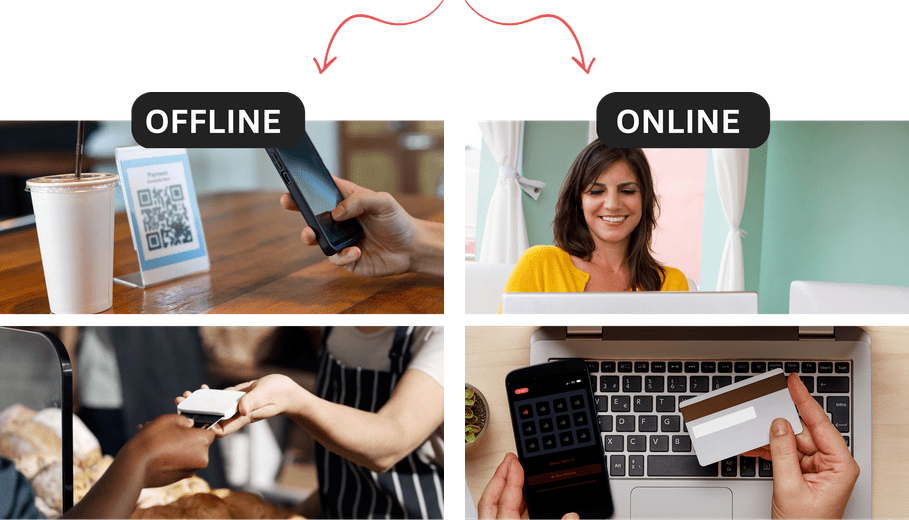 Auto-Generate 'Smart QR Code' or Connect to a POS System
Then, generate a 'smart' QR code for each store you're working with. The QR code can be embedded in websites or printed out to put in the physical store location.
When scanned, it creates the client's rewards membership and then adds loyalty points.
You can also connect loyalty programs to POS systems or create customized ecommerce shopping websites filled with you or your client's products. These 1-click sites can be hosted on Rewardly's servers and automatically set up memberships and track loyalty points when products are bought.
Rewardsly Tracks Their Points and Rewards For Them
When customers hold their phone up to the QR code, the QR code will capture their email, create their loyalty membership, and assign/track their rewards points.
Or after checkout via POS system, Shopify store, or customized Rewardsly ecommmerce site, their loyalty points will be automatically added and tracked.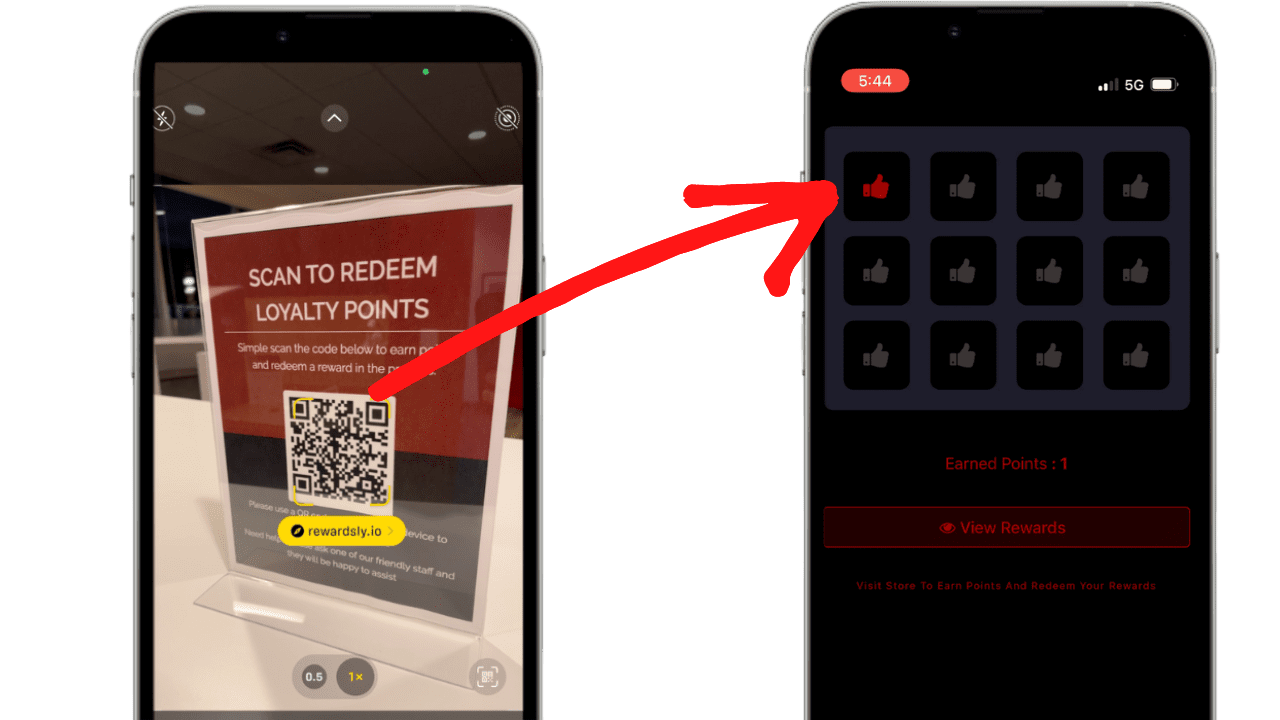 Rewardsly Incentivizes Customers to Get Their Reward
Clients can then view the rewards points they have accumulated by shopping at the client's store and see how close they are to achieving a reward in their cloud-based mobile membership. This encourages them to shop there more to get their rewards.
Plus, Rewardsly will automatically incentivize customers to keep shopping when they are most likely to buy.
They See How Many
Points They Need for a
Free One
Rewardsly Lets Them
Know When They've
Earned a Reward
Plus, Sell
Gift-Card Creation Systems

to Offline or Online Businesses
Create Gift Card Variations in the App
Create multiple tiers of gift cards for any store. Just like Apple has $25, $50, and $100 gift cards for sale, you can create multiple gift cards for different amounts inside Rewardsly.
Customize it With Different Templates
Rewardsly comes with beautiful DFY templates that are fully customizable in popular niches so your gift card looks professional and fully branded.
Give Clients a Widget that Showcases Them
Once the gift cards are created, you can showcase them to using a simple link provided in the software. Customers can purchase gift cards for themselves anywhere including their phone or to send to friends as presents.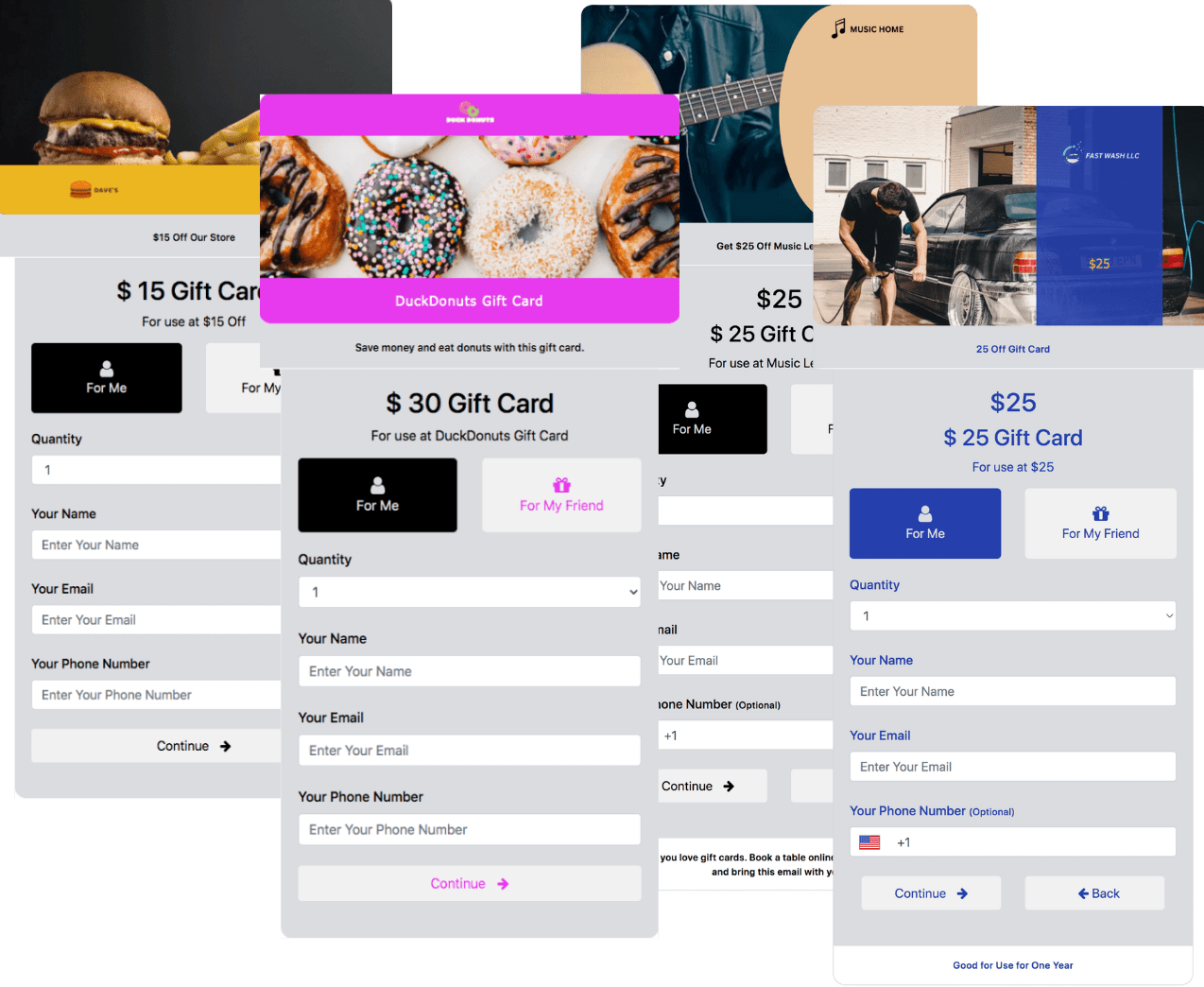 Clients Sell Them to Customers as eGift Cards
Your small business client can integrate their PayPal, Stripe, or RazorPay ID to sell the gift cards right on their website or through a POS system they integrate with.
They collect the money and can issue refunds adding another revenue stream to their business.
Watch How Rewardsly 2.0 is
Revolutionizing

Businesses Here
Some Unique
Loyalty Program Features

Never Seen
Before in ANY App Include…
Auto-Build No-Contact Loyalty Programs with Cloud Memberships
Customers can view the points they've accumulated, the rewards they are eligible to get, and redeem rewards all through their phone.
QR Code Scanning Technology
Auto-generate QR codes you can put in physical store locations or embed online.
When a customer scans their phone over the QR code, it will capture their email, set up their membership, and track their loyalty points earned.
POS, Shopify Integration, or Payment Processor Integration
Integrate Rewardsly loyalty campaigns with major POS systems like Square or Shopify checkout and auto-delivery loyalty points after checkout.
Or connect and integrate loyalty programs with the client's online payment processor like Stripe, Razorpay, PayPal, and more to accept payment and auto-deliver points and rewards.
Cloud eCommerce Rewards Sites
Build cloud, modern ecommerce sites filled with you or your clients' products hosted on Rewardsly's servers if needed.
These sites will incentivize visitors to join the business's loyalty program and automatically assign points after checkout.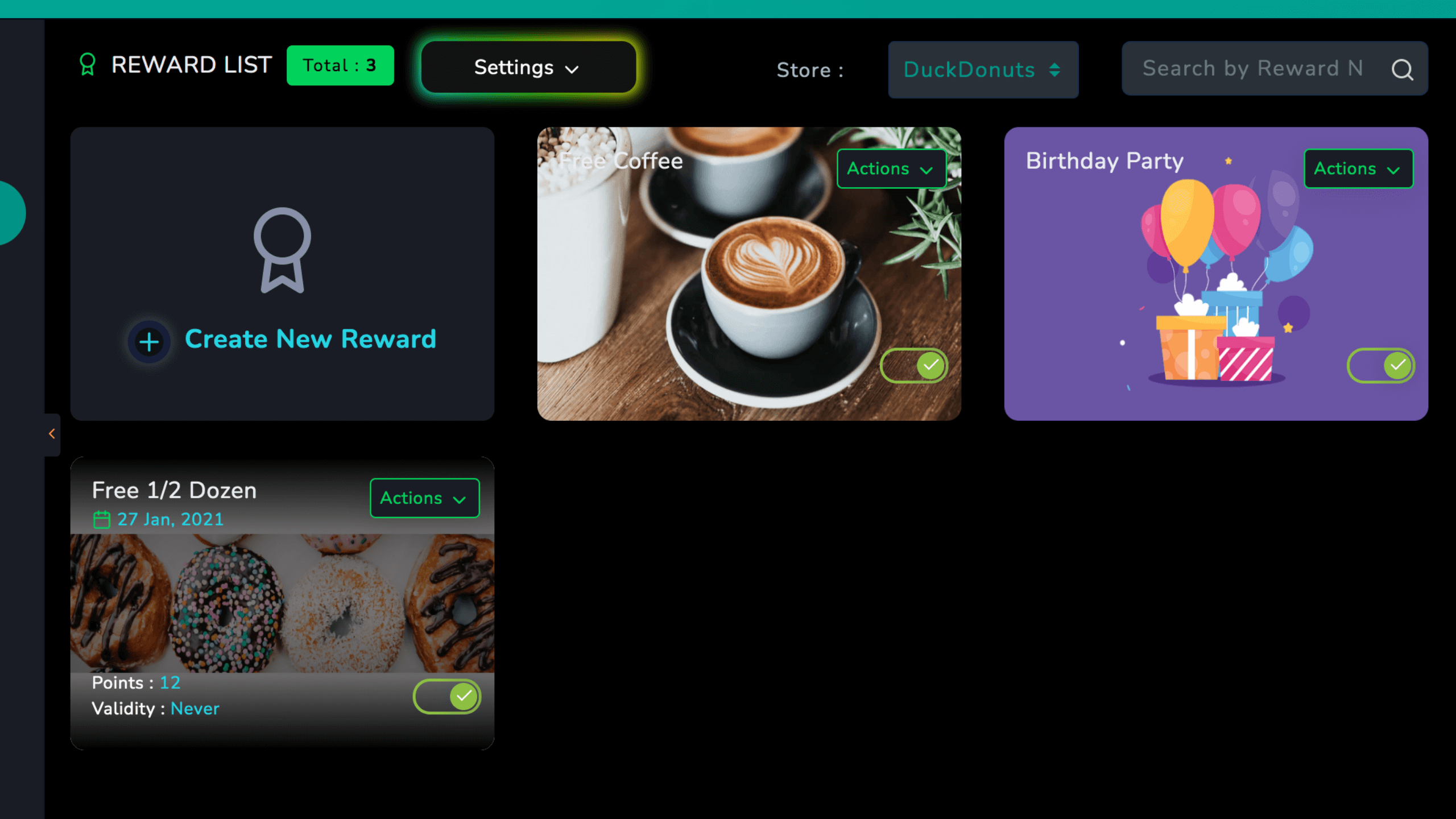 Create Multiple Rewards Per Store
Create rewards and custom loyalty points for specific products in your store.
For example, get 20 points and redeem for a free coffee, or get 30 points and redeem for a free lunch at our store.
Beautiful Rewards Templates
Showcase your rewards the customer can see online or in their mobile rewards membership with these.
Rewardsly comes with gorgeous DFY rewards templates that are fully customizable, including colors, images, logos, and more.
Advanced Loyalty Program Customization
Set specific loyalty points to redeem each reward, which items are worth more loyalty points than others, cookie technology that limits the number of points that can be accumulated in a specific time frame, and much more.
Email Marketing and Built-in Sending
Capture emails and customer information when new users join you loyalty progam and add them to the autoresponder of your choice.
Rewardsly integrates with the top autoresponders and allows for built-in email market wit short-code technology for customized welcome messages too.
Viral Referral Loyalty Points Tech
A revolutionary feature in the loyalty program space.
Allow businesses to automatically give loyalty points that go toward rewards for customers that share a viral referral link.
This simultaneously generates new leads automatically, while incentivizing old customers to return and shop.
'Safe-Mode' Revolutionary System
Many businesses don't integrate loyalty programs due to fear that customers will abuse them.
But now, you can allow small businesses to manually approve each sale and reward to triple-check that no customers are abusing their rewards program by turning any Rewardsly campaign into 'safe-mode' if needed.
A.I. Rewards Followup
Turn on 'smart' technology that will automatically send emails and notifications to loyalty program users when they are most likely to buy to increase sales.
And Amazing
Gift Card Creation Features

Making This the Ultimate Customer Retention App Including…
Gift Card & eGift Card System Generator
Create gift cards from tons of DFY templates with different price points local or online businesses can sell and use in their store – payment processor integration included.
Amazing Gift Card Templates
Choose from lots of DFY gorgeous templates to customize the look and feel of your gift card. These are point-n-click easy to edit and allow for different images, logos, text, fonts, and more.
Gift Card Tier Customization Ability
Create different levels or 'tiers' of gift cards available for sale like a $25 card, a $50 card, or even a $100 card just like the big brands do.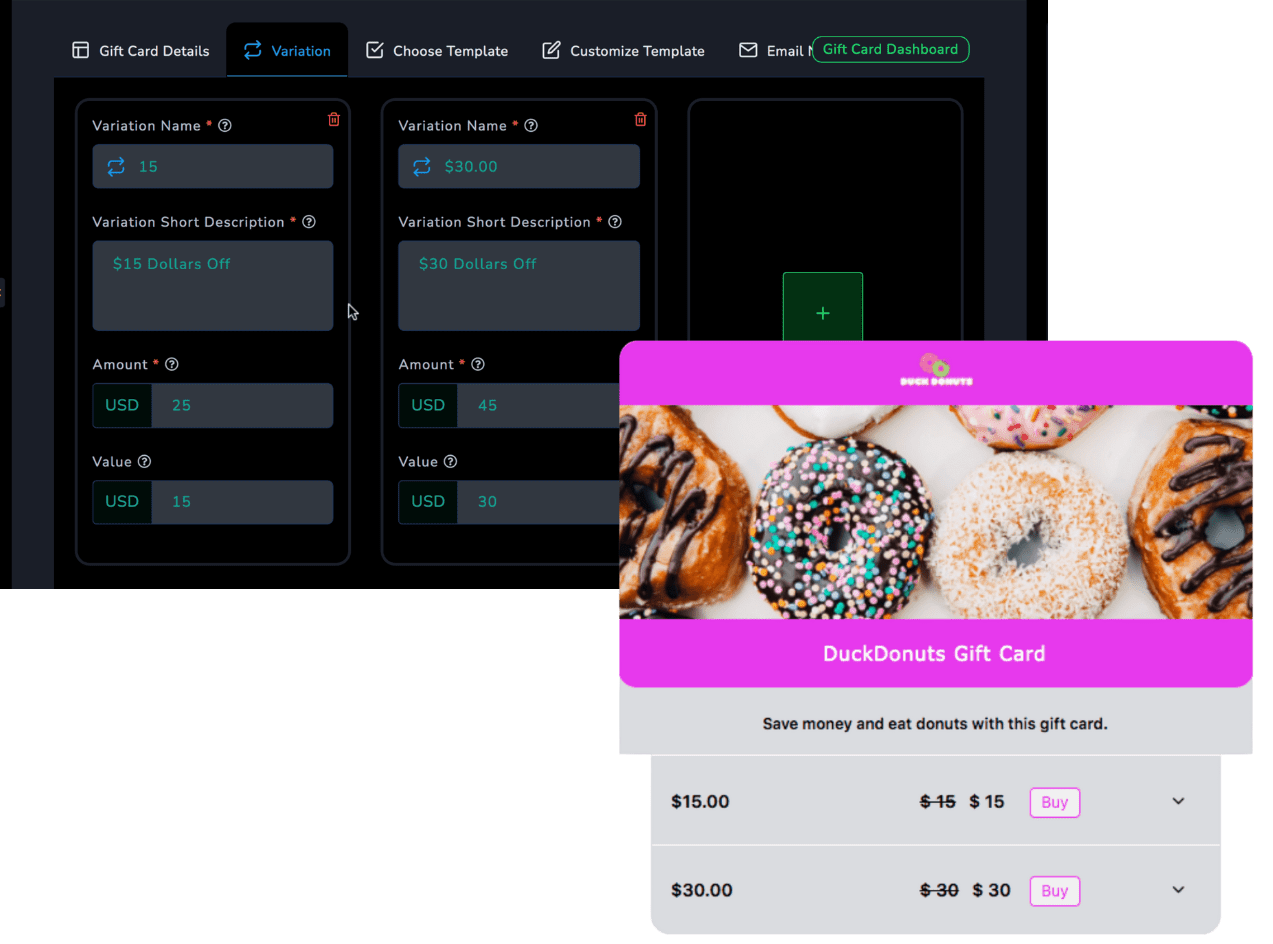 Sell Gift Cards with Client's Payment Processor or POS Integration
Create rewards and custom loyalty points for specific products in your store.
For example, get 20 points and redeem for a free coffee, or get 30 points and redeem for a free lunch at our store.
Advanced Analytics for Loyalty Programs & Gift Cards
Plus, at any time see how well each loyalty program is doing, manage and track each customer, and manually assign or delete loyalty points from the dashboard.
And Even
More Features

Like…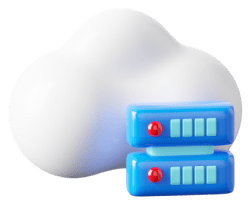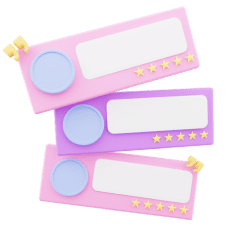 Customize Duration of Rewards
Frequent Updates Included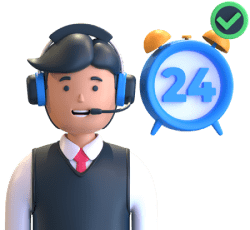 24-7 Support & Knowledge-Base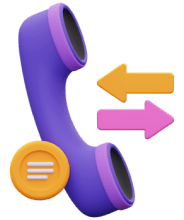 Autoresponder & Webinar Integration
Amazing Results from SMBs and Agencies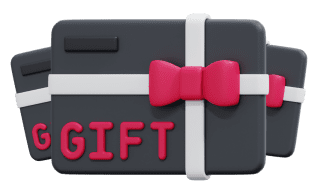 Gift Cards for Friends Option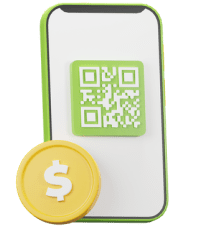 Fully No-Contact Loyalty Programs
Plus, Get These
High-Value
Rewardsly 2.0

Bonuses:
BONUS #1
Agency Rights to Google Place Reviews
Capture GoogleMyBusiness Reviews for Local Clients & Showcase Them Anywhere!
A standout amongst the most powerful reviews display platform with 10 pre available templates for business reviews with user rating and 10 pre available badge for displaying business information.
Incredible for restaurants, retail locations, franchisees, land firms, lodgings, hotels and hospitality, and about any business with a site and reviews on Google.
Features:
– Create Unlimited Google Business Places
– 10 Pre Available Templates For Badge/Header
– 10 Pre Available Templates For Reviews
Reviews Layouts – Slider – Lists
– 5 Pre Designed Attractive Layouts for Floating Reviews (floating off-canvas)
– Set total number of user reviews upto 5 google places user reviews
– Google Places API key Integration
– Autocomplete Feature On Google Map

BONUS #2
Highly Paid Agency Consultant Class
Want to become a highly paid marketing consultant that helps small businesses?
The truth is, you don't need to be an expert to make serious bucks helping businesses in need!
You'll learn the steps to take helping service small businesses and get paid in this VIP training.
BONUS #3
Rare 7 Figure Video Blueprint Scripts
Get rare, secret video scripts used by 7 figure marketers to make sales online. These blueprint scripts are outlined in detailed videos, and cover VSLs, video ads, and more.
Take your video marketing to a new dimension. Normally a $1000 valued product.

BONUS #4
Agency Rights to Local Appointment Scheduler 2.0
Local Appointment Scheduler adds appointment booking capabilities to you or your client's website.
It's easy to set up and—more importantly—easy for your agency customers or their customers to book appointments.
BONUS #5
Whitelabel Rights tp 120 Local Business Flyer Kit
Small local businesses love attractive flyers they can package with their products/services & give to customers.
Attach your Rewardsly QR Code to these to sell as a SERVICE to small businesses! WOW
Professional leaflet design with amazing workflow and very easy to edit templates. Use these multipurpose flyer templates to create traditional print advertising such as magazine advert, newspaper ad placement, promotional posters, and all other ways you can think of.
In tons of local niches that pay for flyers regularly.
Works with every major graphic editor out there.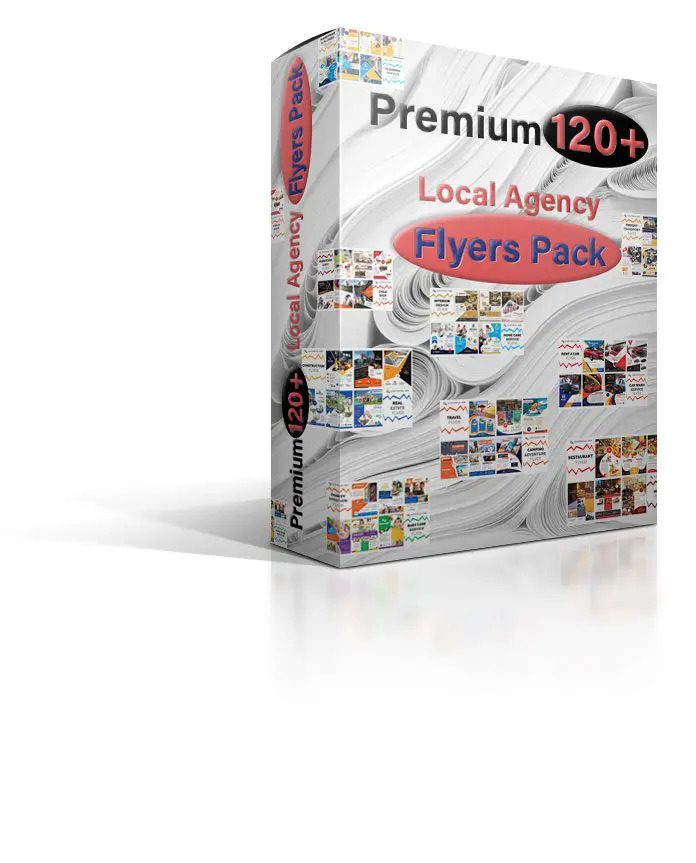 BONUS #6
Agency Portfolio Maker Access
The ultimate solution to showcase your agency or freelance services in a high-end, professional manner.
Portfolio Maker Gallery designed to to build simple portfolio galleries, but powerful enough to be used for landing clients far easier & faster!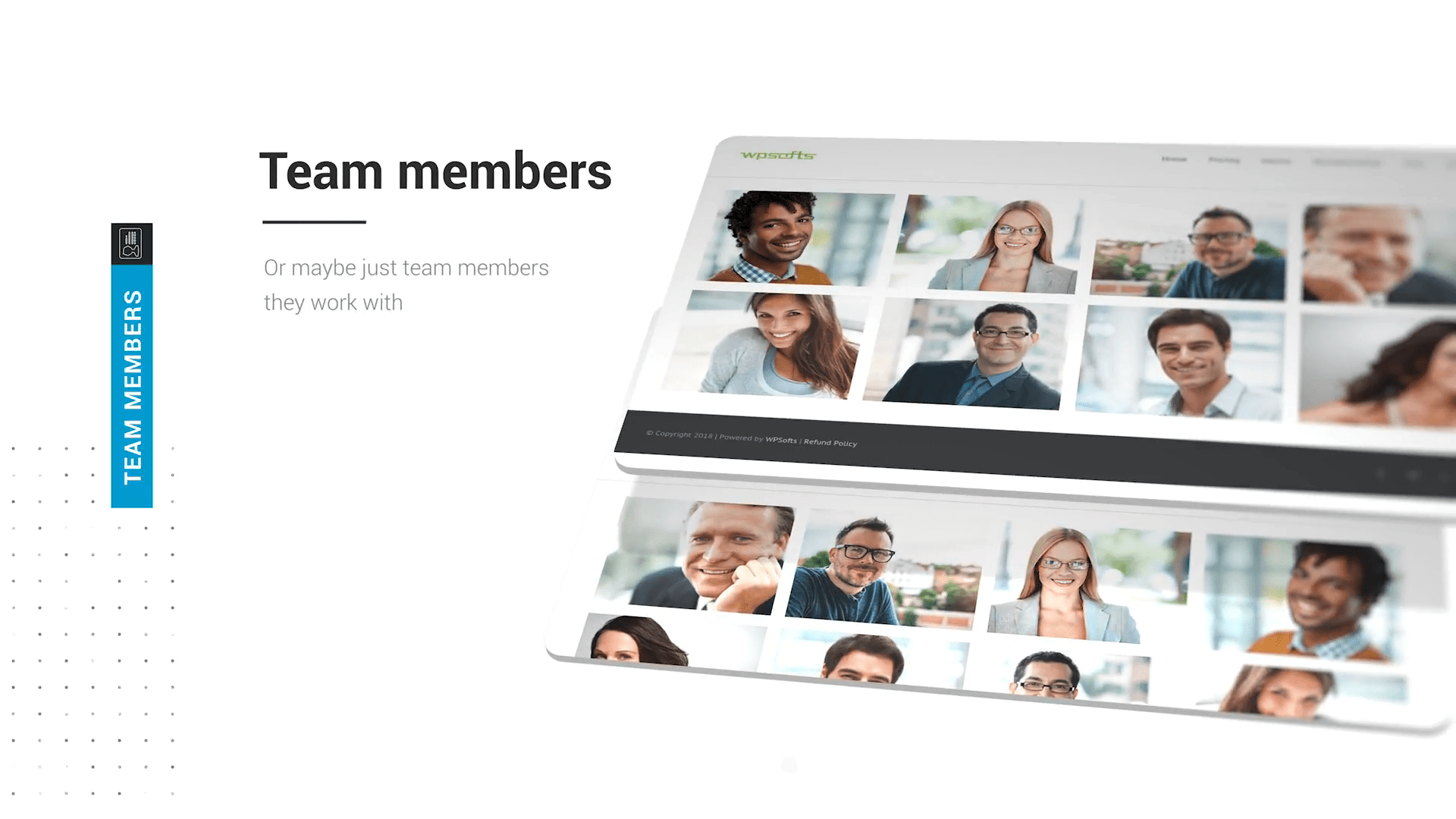 BONUS #7
Huge Premium LeadMagnet Bundle Consultants & Agencies
Help close leads FAR easier with beautiful, high-convert lead magnets.
Cheap lead magnets don't get attention anymore. Use these expensive consultant templates to craft lead magnets for your agency, or to sell to local businesses to help them build their client & email list.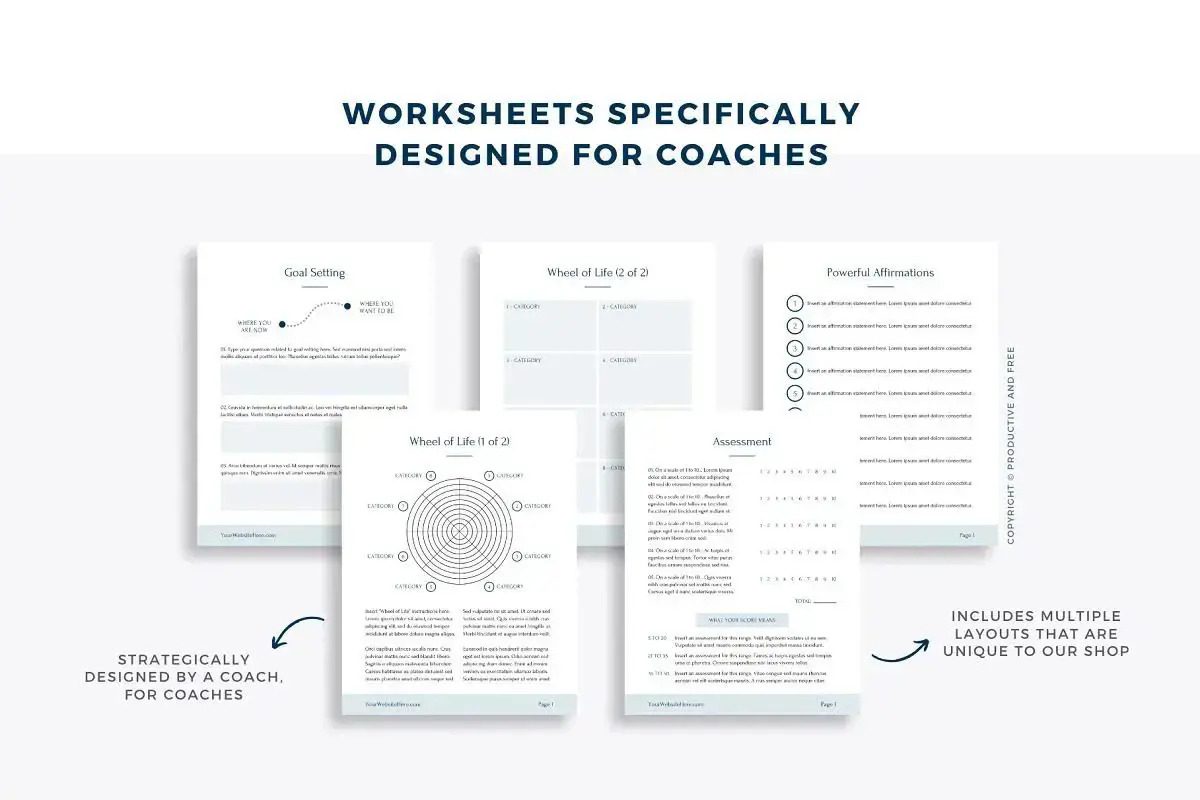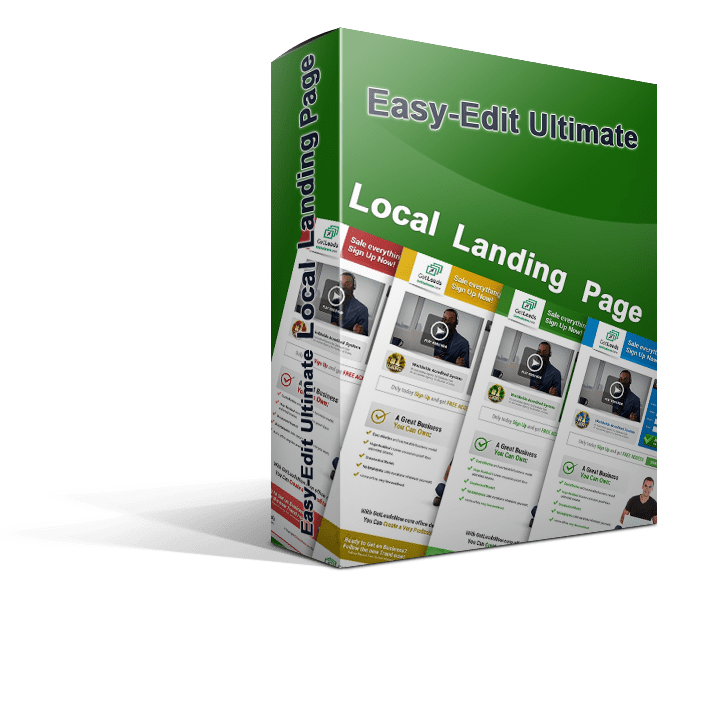 BONUS #8
Easy-Edit Ultimate Local Lead Pages
Make a high-converting, perfectly optimized page to start gathering emails & appointments for small businesses.
Easily edit & publish these local landing pages anywhere and boost your client's marketing and lead generation campaigns by up to 300% instantly.
BONUS #9
Convobots with Agency Rights
ConvoBots helps businesses close more sales and get more leads with smart bots that do the work for you.
Install this on your site and watch your conversions rise as smart bots chat and close your leads for you, selling your products hands-free.

BONUS #10
Vidmonial 2.0 with Commercial Rights
The fastest, easiest way to collect, display, and drive traffic with video testimonials anywhere online – for you and clients you work with!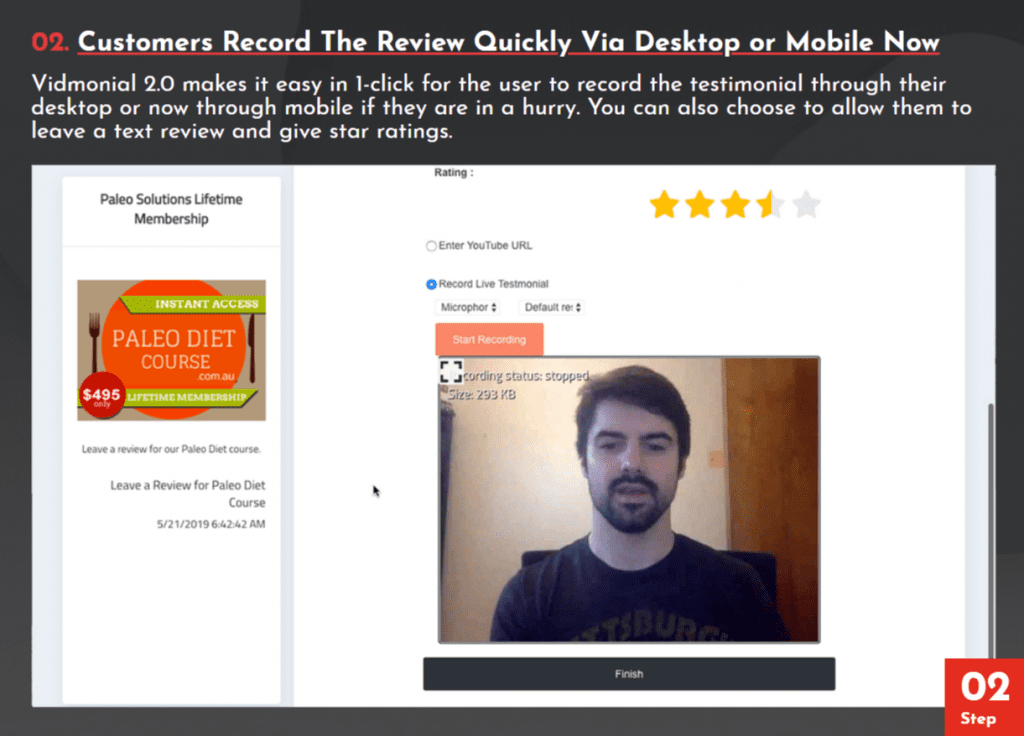 No Monthly Fees
Agency Rights Included Today Only