Join Our
JV Notification List For Contest

And Launch Updates
Repeat Business is Now
Essential

to Helping


Offline

or

Online

Businesses Survive Today
Did you know the majority of small business's revenue doesn't come from new leads, but instead from repeat customers now?
A study by BIAKelsey, 61% of mom and pop businesses report that the majority of their revenue is now from a handful of repeat customers.
Small businesses everywhere are struggling and need immediate marketing help to survive.
So, the fastest way in 2023 to help them is by focusing on making money from their current customers via loyalty programs and gift cards.
Check Out This…
84%
84% of consumers say they're more likely to stick with a brand that offers a loyalty program
Nielsen
62%
62% of consumers spend more money with brand after signing up for a loyalty program
McKinsey
25X
It's up to 25x times as hard to acquire a new customer than to keep an existing one
Harvard Business Review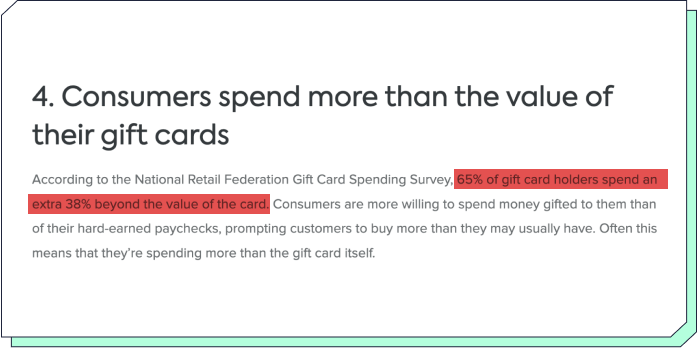 65%
65% of gift card holders spend an extra 38% beyond the value of the card with a brand
National Retail Federation
Most Small Businesses Can't Afford Digital Loyalty Card Systems and the Ones They've Tried in the Past
FAILED THEM
They..
Require Expensive Scanner Technology
Aren't Practical for Non-Global Stores
Aren't No-Contact and Require Plastic Cards
Don't Come with Gift Card Creation Technology...
and more
Old-school 'hole punch' small business loyalty programs get lost, damaged, and aren't geared toward our new no-contact, digital shopping environment.
Advanced no-contact digital loyalty programs require scanners and expensive hardware and are still reserved for major corporations like Starbucks.
But, thanks to years of development now, you can…
TRANSFORM

You or Your Client's Business with a QR Code Touchless Loyalty Programs & Gift Card Systems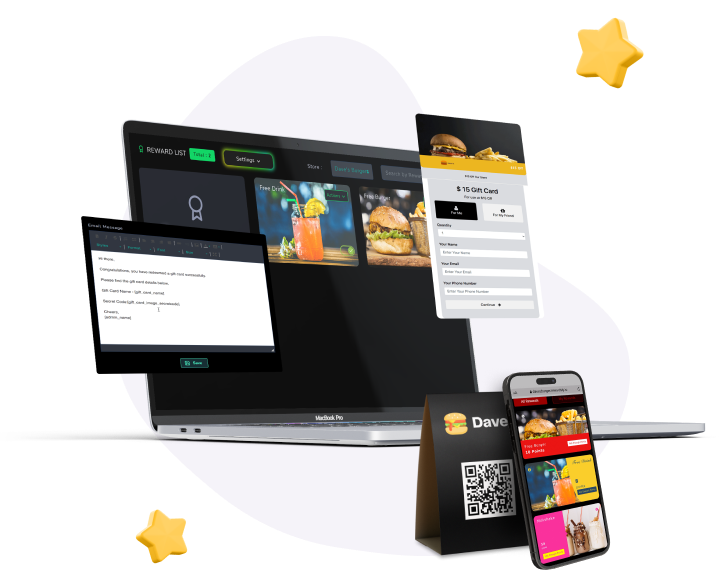 Hey, it's Ben & Karthik!
After talking with customers and marketing agencies, we've developed the most complete cloud software that creates amazing rewards programs and gift card systems for small businesses online or offline in existence today.
Finally, any business offline or online can run profit-boosting loyalty programs hands-free just like major corporations like Starbucks, Dunkin-Donuts, and Target do.
Introducing…

Rewardsly is Upgraded with Amazing
New Features

Like…

And TONS more upgrades…
With Rewardsly You Can...
Sell Loyalty Programs with
Custom Rewards

to Offline or Online Businesses
Step 1
Create Rewards and Loyalty Points
Create loyalty program rewards customers can get by shopping at the small business on a regular basis and assign how many loyalty points are required to redeem each reward.
Customize the reward image with beautiful templates which will be seen the customer's loyalty membership.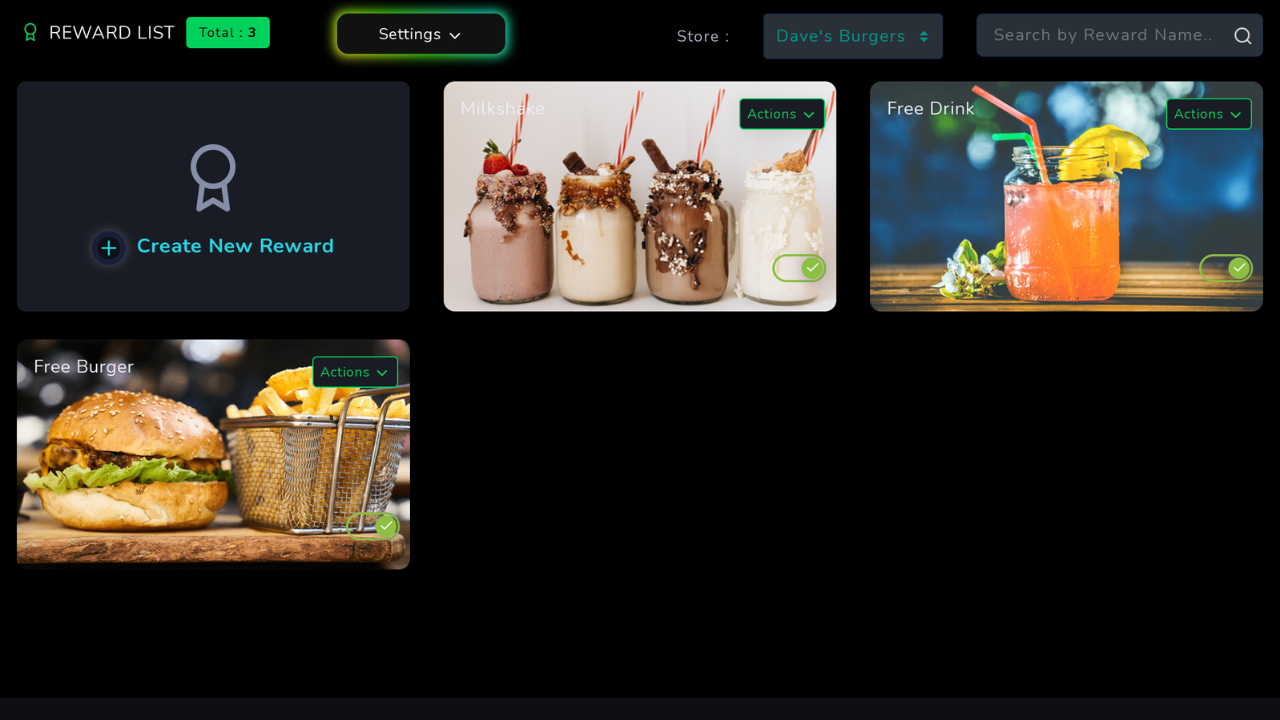 Then, assign loyalty points for each purchase and to redeem for a reward. For example, a customer can earn 2 loyalty points for buying a coffee, which can go toward a specific reward such as a box of free donuts worth 30 loyalty points.
Rewardsly 2.0 Now Works for Offline Stores or Online eCommerce Stores
Step 2
Auto-Generate 'Smart QR Code' or Connect to a POS System
Then, generate a 'smart' QR code for each store you're working with. The QR code can be embedded in websites or printed out to put in the physical store location.
When scanned, it creates the client's rewards membership and then adds loyalty points.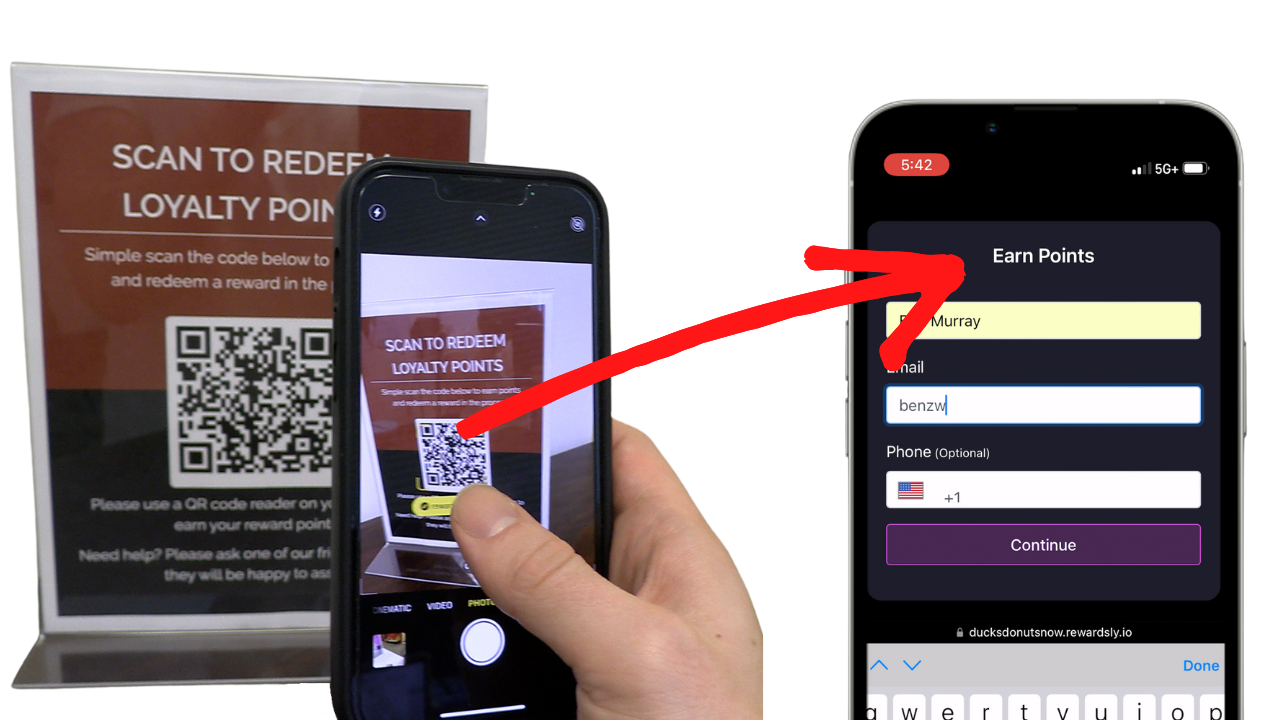 You can also connect loyalty programs to POS systems or create customized ecommerce shopping websites filled with you or your client's products. These 1-click sites can be hosted on Rewardly's servers and automatically set up memberships and track loyalty points when products are bought.
Step 3
Rewardsly Tracks Their Points and Rewards For Them
When customers hold their phone up to the QR code, the QR code will capture their email, create their loyalty membership, and assign/track their rewards points.
Or after checkout via POS system, Shopify store, or customized Rewardsly ecommmerce site, their loyalty points will be automatically added and tracked.
Step 4
Rewardsly Incentivizes Customers to Get Their Reward
Clients can then view the rewards points they have accumulated by shopping at the client's store and see how close they are to achieving a reward in their cloud-based mobile membership. This encourages them to shop there more to get their rewards.
Plus, Rewardsly will automatically incentivize customers to keep shopping when they are most likely to buy.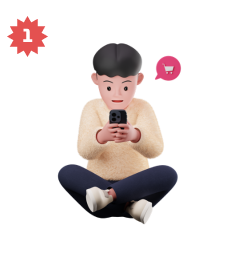 Customer Buys a Sub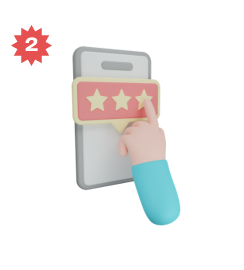 They See How Many
Points They Need for a
Free One
Rewardsly Lets Them
Know When They've
Earned a Reward

Plus, Sell
Gift-Card Creation Systems

to Offline or Online Businesses
Step 1
Create Gift Card Variations in the App
Create multiple tiers of gift cards for any store. Just like Apple has $25, $50, and $100 gift cards for sale, you can create multiple gift cards for different amounts inside Rewardsly.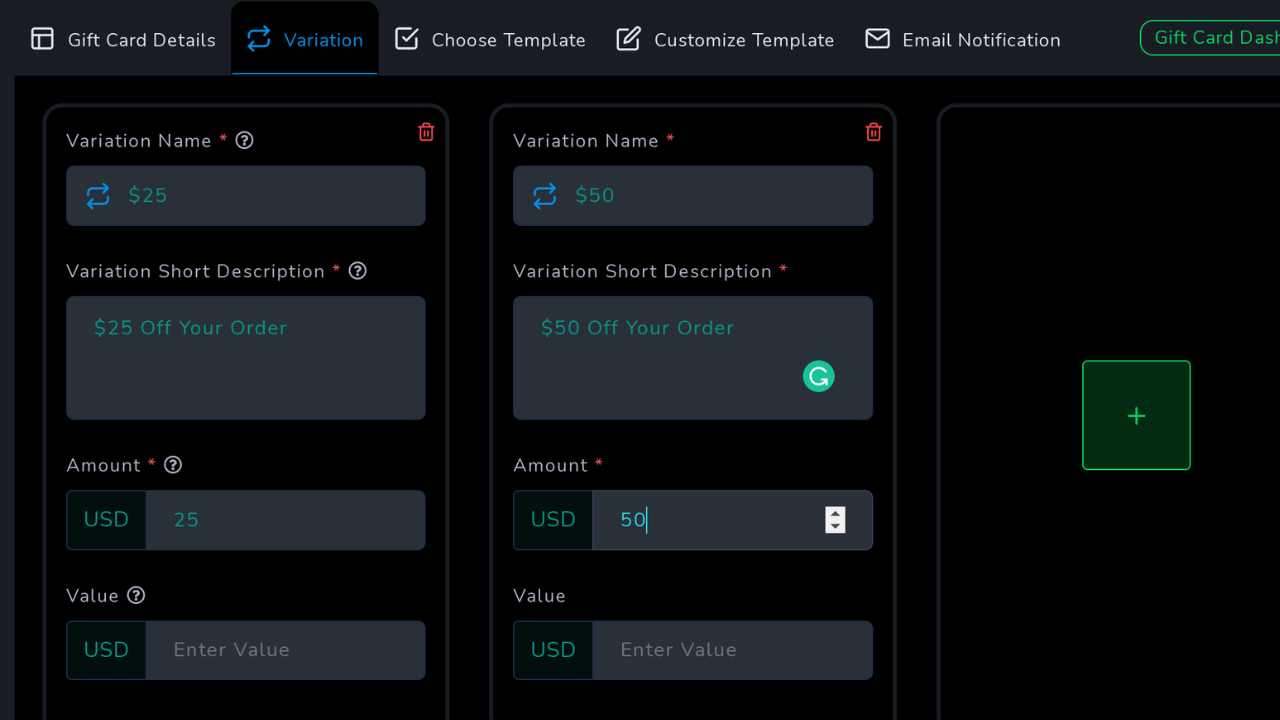 Step 2
Customize it With Different Templates
Rewardsly comes with beautiful DFY templates that are fully customizable in popular niches so your gift card looks professional and fully branded.
Step 3
Give Clients a Widget that Showcases Them
Once the gift cards are created, you can showcase them to using a simple link provided in the software. Customers can purchase gift cards for themselves anywhere including their phone or to send to friends as presents.
Step 4
Clients Sell Them to Customers as eGift Cards
Your small business client can integrate their PayPal, Stripe, or RazorPay ID to sell the gift cards right on their website or through a POS system they integrate with.
They collect the money and can issue refunds adding another revenue stream to their business.
Watch How Rewardsly 2.0 is
Revolutionizing

Businesses Here
Some Unique
Loyalty Program Features

Never Seen
Before in ANY App Include…

Auto-Build No-Contact Loyalty Programs with Cloud Memberships
Customers can view the points they've accumulated, the rewards they are eligible to get, and redeem rewards all through their phone.

QR Code Scanning Technology
Auto-generate QR codes you can put in physical store locations or embed online.
When a customer scans their phone over the QR code, it will capture their email, set up their membership, and track their loyalty points earned.

POS, Shopify Integration, or Payment Processor Integration
Integrate Rewardsly loyalty campaigns with major POS systems like Square or Shopify checkout and auto-delivery loyalty points after checkout.
Or connect and integrate loyalty programs with the client's online payment processor like Stripe, Razorpay, PayPal, and more to accept payment and auto-deliver points and rewards.

Cloud eCommerce Rewards Sites
Build cloud, modern ecommerce sites filled with you or your clients' products hosted on Rewardsly's servers if needed.
These sites will incentivize visitors to join the business's loyalty program and automatically assign points after checkout.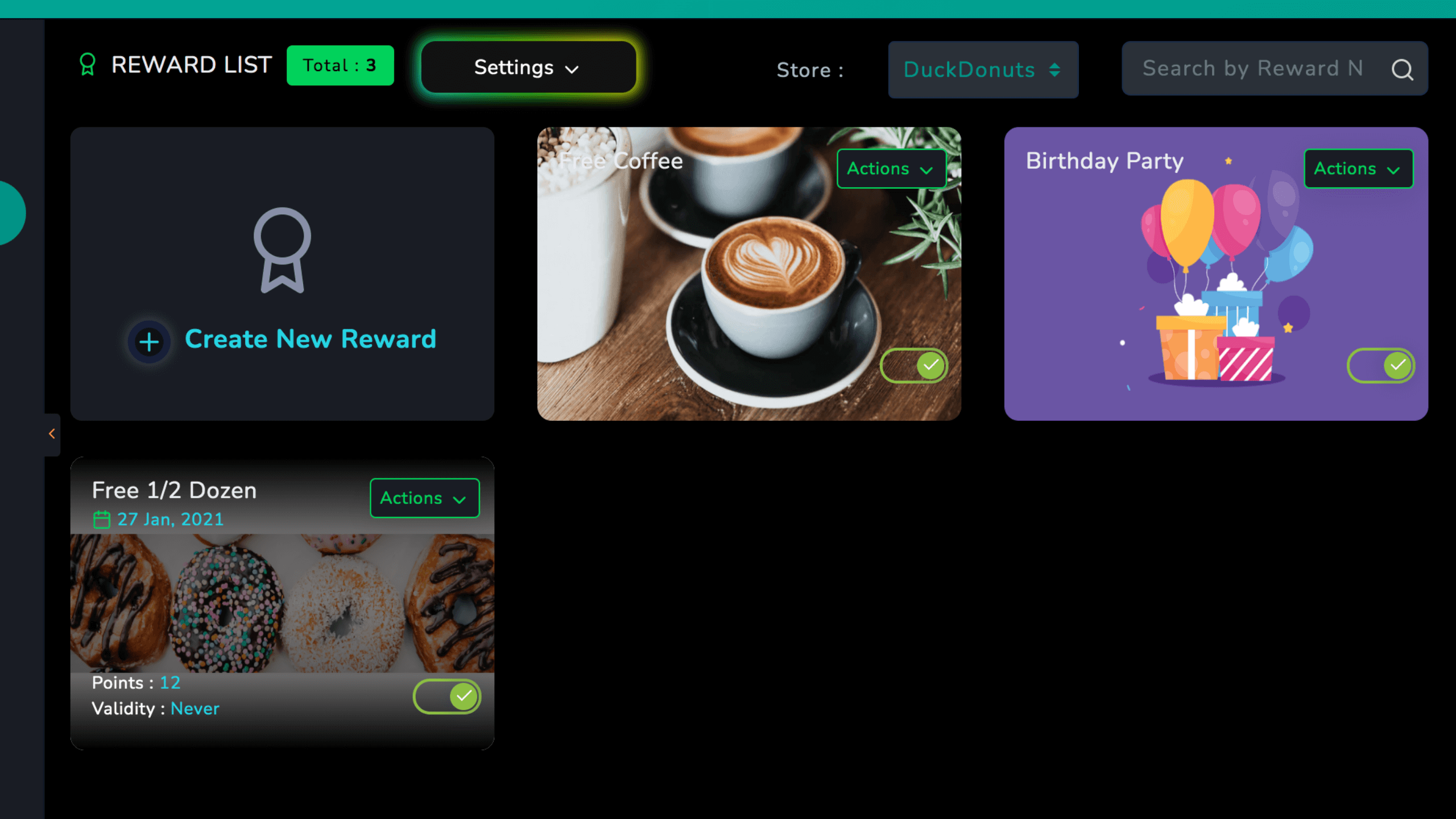 Create Multiple Rewards Per Store
Create rewards and custom loyalty points for specific products in your store.
For example, get 20 points and redeem for a free coffee, or get 30 points and redeem for a free lunch at our store.

Beautiful Rewards Templates
Showcase your rewards the customer can see online or in their mobile rewards membership with these.
Rewardsly comes with gorgeous DFY rewards templates that are fully customizable, including colors, images, logos, and more.

Advanced Loyalty Program Customization
Set specific loyalty points to redeem each reward, which items are worth more loyalty points than others, cookie technology that limits the number of points that can be accumulated in a specific time frame, and much more.

Email Marketing and Built-in Sending
Capture emails and customer information when new users join you loyalty progam and add them to the autoresponder of your choice.
Rewardsly integrates with the top autoresponders and allows for built-in email market wit short-code technology for customized welcome messages too.

Viral Referral Loyalty Points Tech
A revolutionary feature in the loyalty program space. Allow businesses to automatically give loyalty points that go toward rewards for customers that share a viral referral link.
This simultaneously generates new leads automatically, while incentivizing old customers to return and shop.

'Safe-Mode' Revolutionary System
Many businesses don't integrate loyalty programs due to fear that customers will abuse them.
But now, you can allow small businesses to manually approve each sale and reward to triple-check that no customers are abusing their rewards program by turning any Rewardsly campaign into 'safe-mode' if needed.

A.I. Rewards Followup
Turn on 'smart' technology that will automatically send emails and notifications to loyalty program users when they are most likely to buy to increase sales.
And Amazing
Gift Card Creation Features

Making This the Ultimate Customer Retention App Including…

Gift Card & eGift Card System Generator
Create gift cards from tons of DFY templates with different price points local or online businesses can sell and use in their store - payment processor integration included.

Amazing Gift Card Templates
Choose from lots of DFY gorgeous templates to customize the look and feel of your gift card. These are point-n-click easy to edit and allow for different images, logos, text, fonts, and more.

Gift Card Tier Customization Ability
Create different levels or 'tiers' of gift cards available for sale like a $25 card, a $50 card, or even a $100 card just like the big brands do.

Sell Gift Cards with Client's Payment Processor or POS Integration
Create rewards and custom loyalty points for specific products in your store.
For example, get 20 points and redeem for a free coffee, or get 30 points and redeem for a free lunch at our store.

Advanced Analytics for Loyalty Programs & Gift Cards
Plus, at any time see how well each loyalty program is doing, manage and track each customer, and manually assign or delete loyalty points from the dashboard.
And Even
More Features

Like…
Fully Cloud-Based
24-7 Support & Knowledge-Base
Gift Cards for Friends Option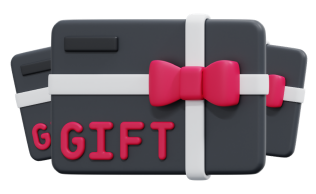 Customize Duration of Rewards
Autoresponder & Webinar Integration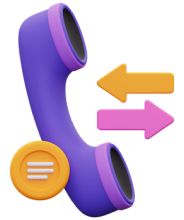 In-App Training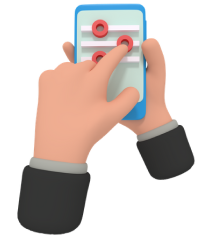 Frequent Updates Included
Amazing Results from SMBs and Agencies
Fully No-Contact Loyalty Programs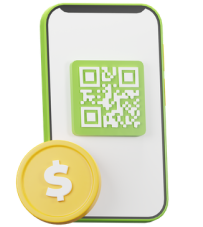 Congruent Funnel: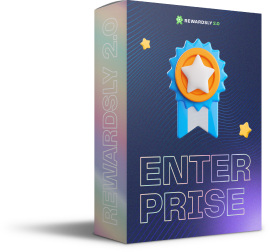 FE: Rewardsly 2.0 Enterprise
$67
Create and sell rewards programs and gift card systems to small businesses online or offline. Includes both Commerical Rights, Agency Rights, and all of the features shown above.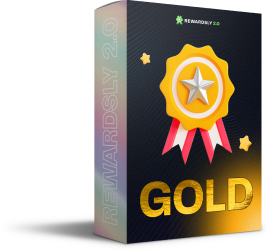 OTO1: Rewardsly 2.0 Gold $127
This upgraded, more advanced edition of Rewardsly includes...
Create unlimited rewards per store
Create and sell unlimited gift cards for clients
Create unlimited QR codes
Create unlimited ecommerce cloud stores
Integrate & sell unlimited products with loyalty points
More store reward DFY templates in the best niches
More gift card templates in the best niches
Giftcard Embed Technology - display a gift cards as exit popups or widgets
Schedule store rewards - make rewards available for a limited time
Schedule gift cards rewards - make gift cards available during a specific date
Bulk email broadcast tehcnology - send mass emails to your loyalty program members
Gold VIP bonuses
DS1: Rewardsly 2.0 Gold-Lite
$57
A lighter version of Rewardsly 2.0 Gold for a lower cost, but with fewer features.
OTO2: Rewardsly 2.0 Ruby
$197
Our team will help guarantee you have success with your loyalty agency with DFY materials and one-on-one help. You'll get…
DFY cloud agency website with a DFY loyalty program integrated into it to skyrocket your agency results
Lifetime hosting plan for your loyalty program agency website
100 DFY stores with DFY rewards already setup to quickly plug-n-play with real stores
DFY video ads + PPC targeting to target clients that need reward programs
Outsourcer License + team member integration ability
One-on-One "hand-holding" help - we'll explain how to get the clients, setup and ads, or whatever else you need help understanding or setting up
Access to Rewardsly Template Club for a one-time price - get new rewards templates, gift card templates, and eCommerce site templates each month.
DS2: Rewardsly 2.0 Ruby-Lite
$67
A lighter version of Rewardsly Ruby for a lower cost, but with fewer features.
OTO3: Rewardsly 2.0 Platinum
$127
This most advanced edition of Rewardsly includes…
Unlimited agency rights ability
Unlimited team member access
The ability to fully whitelabel the app with custom domain, logo, and colors
DFY resellers rights - resell Rewardsly with our DFY funnel
Loyalty Agency Suite - get a set of DFY ads, print-on-demand materials, swipes, contract, legal agreement, and more to start getting agency clients.
Agency VIP bonuses
Platinum VIP bonuses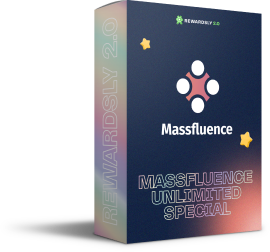 OTO4 Rewardsly 2.0 Massfluence Unlimited Special
$49
Massfluence is a revolutionary new technology that builds sites that grow automatically with push-button viral communities, displays your business information and events, and auto-sells your courses and products in one place.
Finally, ditch dying ads, frustrating funnels, distracting social media, & expensive course builders for a game-changing app that builds communities a tribe of passionate customers and brand advocates hands-free.
OTO5 Rewardsly 2.0 Forrk Unlimited Special
$49
Forrk is a groundbreaking cloud app that creates everything restaurants need to survive and thrive in a post-pandemic world. Set up QR-code menus & mobile online ordering/delivery for restaurants who can't afford to pay huge fees to UberEats, GrubHub, Deliveroo and more.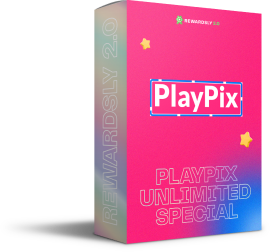 OTO4 Rewardsly 2.0 PlayPix Unlimited Special
$49
PlayPix is a groundbreaking drag-n-drop cloud video creation tool that lets anyone create studio-quality videos for any need in a matter of minutes with brand-new technology and no learning curve needed. Sell your loyalty agency services through these amazing videos.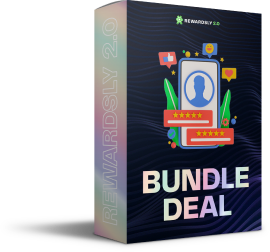 Rewardsly 2.0 Full Bundle Deal $297
There will be a full and fast-pass bundle deal that will sell the FE + all upgrades for a discount.
Big
$7000 Opening Contest

with Lots of Prizes

Some Prizes Include...
Phase

1

January 31-Feb. 3rd
Phase

2

Feb 4th-6th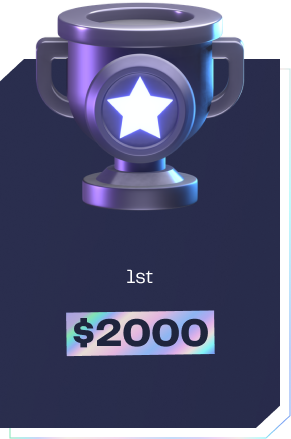 Why Promote Rewardsly 2.0?
01.
Time-tested - over 3 years of support and real results
02.
Truly the BEST loyalty program software for SMBs now
03.
Private webinars available with a history of 50% conversions
04.
Real $7000 big opening contest
06.
Multiple sales pages and sales videos ready for optimum conversions
07.
8 Figure copywriter onboard
08.
Around-the-clock premium support available
We Will Be Reciprocating
Even Harder

This Year:

Ben has sent over 1 million in sales to partners in the last few years with 14% conversion and industry-low 5.79% refund rate. This is because we still believe in doing proper promotions with our own bonuses, swipes, and demo videos.

We've been on too many leaderboards to make graphics for lately and will continue to reciprocate back hard to those that put in solid effort promoting our products.
Plus, Karthik is now
crushing sales

and
leaderboards as well for partners.
Reach Out for
Review Access

or Any Questions
JV Manager

passiveprofits